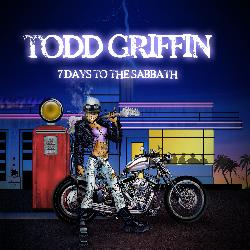 product: Todd Griffin - 7 Days Of The Sabbath
label: Bad Reputation
release date: 10.02.2015
format: CD
PR territory: Germany & Austria
PR contact: Diese E-Mail-Adresse ist vor Spambots geschützt! Zur Anzeige muss JavaScript eingeschaltet sein!
Todd Griffin signed on Geffen in the 90s as vocalist within the group The Graveyard Train. With a group called NRG he performed in the Troubadour together with Guns' N' Roses and other Poison.His name circulates in the City of the Angels and Bon Jovi pays him a ticket to join him in London. On returning to the USA with 27 dollars in pocket, he joins The Graveyard Train (patronymic resulting from a title of the Creedence Clearwater Revival). He sings the first version of the That 70' show TV serie and establishes the group Train Station with Mark Kendall ( Great White) then begins a solo career.
7 days To The Sabbath is the ideal album to tilt you on his world. This author-composer-singer and guitarist of great talent is influences by Creedence Clearwater Revival, Tom Petty, John Cougar Mellencamp, Tom Petty... Todd Griffin's rock takes you in guts. Featuring the cover Almost Cut My Hair (David Crosby) and a tribute song to Jim Morrison (Manchild)
Featuring musicians such as: Doug Pettibone (Lucinda Williams), Mark Kendall (Great White), Bruce Draper (The Graveyard Train), Brian Forsythe (Kix, Rhinobucket...), Audie Desbrow (Great White), Frank Scimeca (The Graveyard Train)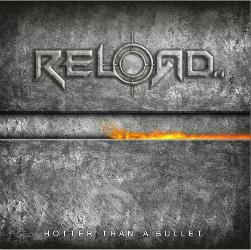 product: Reload - Hotter Than A Bullet
label: ROAR!
release date: 06.02.2015
format: CD
PR territory: Europe
PR contact: Diese E-Mail-Adresse ist vor Spambots geschützt! Zur Anzeige muss JavaScript eingeschaltet sein!
RELOAD is a Melodic Heavy Rock band from Greece which was formed in Larissa in the Summer of 2012 by Teo Ross (ex-Diary of Secrets,Solo), Tasos Lazaridis, Marianiki Toka (Normah), Kostas Tokas (Power Crue) and Elias Papadopoulos (Isospin).


Their music is influenced by Classic Hard Rock and Heavy Metal bands such as Europe, Scorpions, Stryper, Metallica, Led Zeppelin, Whitesnake, Jaded Heart, Gotthard, H.E.A.T., Eclipse, Steel Panther and more.
"Hotter Than A Bullet" is their debut album and was recorded with the famous Greek musician and producer Bob Katsionis (Firewind, Outloud, solo). The CD was released on August 10th 2014 by 'ROAR! Rock of Angels Records' in Greece and is now available all over Europe from February 6th, 2015
product: Jeff Healey - Live At The Horseshoe Tavern 1993
label: Eagle Records
release date: 23.01.2015
format: CD
PR territory: Germany & Austria (print & online)
PR contact: Diese E-Mail-Adresse ist vor Spambots geschützt! Zur Anzeige muss JavaScript eingeschaltet sein!
This is the latest edition to Eagle Records' series of releases exploring the archives of the Jeff Healey Band. In December 1993 the band returned home to Toronto to perform several nights at The Horseshoe Tavern. These shows were near the end of the tour to support the band's then latest release "Feel This". Alongside the classic trio the band was joined by a keyboards player and two backing vocalists for these shows which gave a real energy to the performance, whilst in contrast the middle of the concert is given over to a three song acoustic set before the full band reappears for an incendiary finale.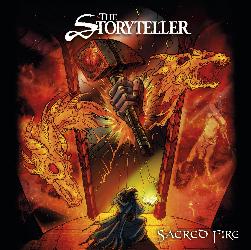 product: The Storyteller - Sacred Fire
label: Black Lodge
release date: 27.02.2015
format: CD
PR territory: Europe
PR contact: Diese E-Mail-Adresse ist vor Spambots geschützt! Zur Anzeige muss JavaScript eingeschaltet sein!
When you hear the name The STORYTELLER - you become curious and full of expectations. It´s a name that
obligates and demands a lot of the ones who bears it. And this majestic Swedish Metalband, formed in the city of
Gävle in the end of the 1990´s, haven´t either failed to fulfil all expectations or deliver the goods.
The STORYTELLER´s musical style can, a bit simplified, be described as "Traditional Power Metal, with
influences from medieval folk music".
The fairytale that The STORYTELLER started to tell fifteen years ago, seems to be a never ending story - so hold
on! Because this is the time for the fantastic continuation!
"One Last Stand" is the first single and video from their upcoming new album "Sacred Fire" which will be released
on Wild Kingdom/ Sound Pollution on February 27th, 2015.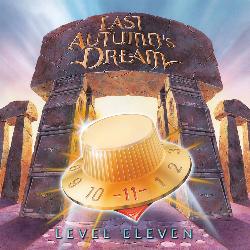 product: Last Autumn's Dream - Level Eleven
label: AOR Heaven
release date: 20.02.2015
format: CD
PR territory: Europe without UK
PR contact: Diese E-Mail-Adresse ist vor Spambots geschützt! Zur Anzeige muss JavaScript eingeschaltet sein!
Mikael Erlandsson from Gothenburg is one of the best singers/ songwriters in Sweden today. Beside LAD he has since 2006 been the front man in the Swedish super group Secret Service on live tours all over the world.
He has recorded four successful solo albums and his Japanese record company together with XTC Productions came up with the idea of putting him together with the fantastic guitar player Andy Malecek from the successful German hard rock band Fair Warning for an album project.

Mikael and Andy were both hooked by the idea and a plan for the album began to grow. Ian Haugland, Mic Michaeli and John Leven of Europe-fame were asked if they were interested to join, which they did and the band LAST AUTUMN'S DREAM was born!


Their self titled debut album resembled the best Scandinavian melodic rock heritage, but also added a distinctive Fair Warning influence coming from Malecek's guitar playing.
The band lost 3/5's of their members due to the comeback of Europe. So from their second album great musicians like bassist Marcel Jacob (Talisman) tragically died and was replaced by Nalley Påhlsson (Treat, Therion) and finally drummer Jamie Borger (Talisman, Treat, Secret Service) joined the band.
Andy Malecek unfortunately decided to leave the band in 2014 because of personal reasons and is now replaced by Peter "Pac" Söderström, a genius guitar player that earlier used to add rhythm guitars to the band's previous albums.
Album number 11 "Level Eleven" will be released in Japan in December 2013 and in Europe in February 2013 and proposes as usual the combination of classic rock references with modern sound.
All albums recorded at XTC Studios in Stockholm.
Executive producer UlfWahlberg. (Secret Service)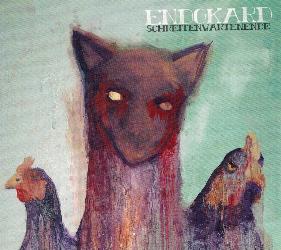 Product: Endokard - SchreitenWartenEnde
Label: Self released
Release date: 16.01.2015
format: EP CD digi pack
PR territory: Germany, Austria, Switzerland
PR contact: Diese E-Mail-Adresse ist vor Spambots geschützt! Zur Anzeige muss JavaScript eingeschaltet sein!
Zwischen Rhein, A3 und erdrückenden Aspirinwolken lernten sich Sänger/Gitarrist Franz und Schlagzeuger Tom in der Chemiemetropole Leverkusen kennen und gründeten 2010 die deutschsprachige Alternative/Punkrock/Postrock Band Endokard.
2 Bassisten später stieß das fehlende Bindeglied Marek dazu, welcher fortan als neuer Tieftöner den charakteristischen Sound von Endokard entscheidend mitprägt. Seit 2013 probt das neuformierte Dreigestirn in der Domstadt Köln. Alaaf.
Im Innersten dem deutschen Punkrock verfallen, aber keineswegs unterworfen, bilden viel Emotion, Wut & Pathos das Fundament ihrer Musik. Dass Endokard ihr Klanggut als Ventil nutzen, spiegelt sich vor allem auch in den Texten wider. Kritisch, selbstreflektierend & hinterfragend setzen sie sich mit Beobachtungen aus dem Leben auseinander und tragen ihren Standpunkt impulsiv nach außen.
SchreitenWartenEnde. Hinter dieser Wortverkettung verbirgt sich der Titel der aktuellen EP, welcher inhaltlich zwei unterschiedliche Bedeutungen hat. Zum Einen beschreibt dieser Titel den bisherigen Werdegang von Endokard, der bis zur Fertigstellung der Platte von Höhen und Tiefen begleitet wurde. Zum Anderen bezieht er sich auf den gleichnamigen Song.
Schreiten! Warten! Ende! Ein Sinnbild für die Funktionsgesellschaft? Ein militärischer Appell an das Fußvolk, welches lethargisch Befehlen folgt? Oder einfach nur Punk? Nein!!! Hierbei geht es nicht einfach darum, die Faust zu erheben und Parolen ins Mikrofon zu schreien. Vielmehr geht es um das Festhalten von Beobachtungen und Eindrücken.
Die EP wurde in den Rock Or Die Studios Düsseldorf von Michael Czernicki aufgenommen und gemischt. Zuletzt produzierte er die Band "Tarakany", welche auf die Nummer 1 der Russischen Charts (und Itunes Charts) stürmten und begleitete kürzlich Kraftklub auf ihrer Deutschlandtour "In Schwarz" als Soundengineer.
Nach der ersten EP-Produktion 2010 folgten regionale Konzerte, Zeitungs-/Radiointerviews (Radio 1Live Plan B), erste Festivalerfahrungen im Ausland (Magia Rocka Festival, Polen) und zuletzt die Musikvideopremiere zum Song "Wir Laufen Mit" (Putpat.TV Newcomervorstellung). Lama sei Dank!
Im Hinblick auf deutschlandweite Konzerte und Supportslots und der ständig wachsenden Zahl an Songs arbeitet Endokard akribisch an ihrem 2015 erscheinenden Debütalbum.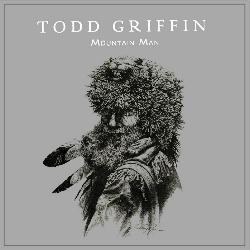 product: Todd Griffin - Mountain Man
label: Bad Reputation
release date: 10.01.2014
format: CD
PR territory: Germany & Austria
PR contact: Diese E-Mail-Adresse ist vor Spambots geschützt! Zur Anzeige muss JavaScript eingeschaltet sein!
Todd Griffin was signed by Geffen Records in the 90's as the lead vocalist of The Graveyard Train. Today Griffin has broken away from the major labels and is in total control of driving his solo career in his chosen direction away from the darkness style of The Graveyard Train. Griffin's debut solo album "Trial By Fire" on the Northern Mechanical label shows his blended mystical spiritual hard rock style that has a calming effect filled with lightness which is about this artist reinventing himself not trying to make it in the business in a commercial sense. With credits such as being the vocalist for "That 70's Song" during the opening season of "That 70's Show," and also working as a music director, Griffin's future looks promising as he further develops his solo career.
To follow his well-received debut solo album 'Trial By Fire' and inspirational sophomore album 'Griffin' (both CD's to be reissued in 2015 with bonus tracks on Bad Reputation), Todd Griffin has joined in continued music fusion of Black Sabbath meets Led Zeppelin with influences including timeless artists Bob Dylan, Tom Petty, and Neil Young. When Todd Griffin first arrived in Hollywood he started singing for a local band called NRG that would soon play on the same bill as Guns N' Roses and Poison at the Troubadour. Soon Griffin's haunting vocals became the talk of the town and industry insiders took notice. While in NRG a tape of Todd Griffin was given by Aaron Jacobes (an A&R scout for A&M records), to the Jon Bon Jovi camp. After receiving the tape Griffin was flown by the band to London in which Jon Bon Jovi treated him like royalty by having him picked up from Heathrow airport in a white Jaguar limo and driven to a castle that was converted into a five star hotel. This was Todd Griffin's moment of breaking into the coveted rock star world in which he came with $40 in his pocket but was well taken care of in London so he didn't have to worry about spending $27 for bacon and eggs which was the cheapest thing on the menu. Shortly after, Todd Griffin was looking for a band and solely founded, The Graveyard Train, taken the name from an old Creedence Clearwater song. The band performed five shows throughout Hollywood-Ca and was quickly in the middle of a bidding war with 8 major labels. Geffen Records was the highest bidder and Todd Griffins mind was made up, The Graveyard Train would be signed to Geffen Records. Life became a constant party 24/7, and priorities became mixed up for the band with music not being the main focus and distractions taking over.
Back in 2014 ! Todd kept many friends in the profession as Jack Russell and Mark Kendall (Great White) but also quite a lot of knowledge. This is the way for his third solo album, he surrounded itself with attractive sharks evolving in waters bluesy: Mitch Perry ( U.F.O). Jorgen Carlson (Gov' t mule), Doug Pettibone (Lucinda Williams) and still Arlan Oscar (Joe Bonamassa). The voice and the play of Todd Griffin's guitar did not change. The artist adores the soul, the blues, the rock and that transpires on this album. Does not he shout his beautiful hoarse voice " Stand Up For Rock'n'Roll, Stand Up and Free Your Soul "? Glory Train and its Rolling Stone rhythmic, Mountain King and it stench of bayou in the CCR way and still Devil Women and its Animals inspiration are such beautiful firebrands. Geronimo, These Days and Voice Of The People are not outdone and are groovy as one pleases. Let us make straight: we hold here a fun, exalting and exciting album. Todd Griffin should travel Europe in 2015. Alone or accompanied, it does not matter, the man is affable and so much has to offer.