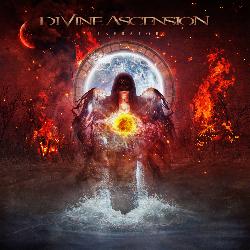 product: Divine Ascension - Liberator
label: ViciSolum
release date: 21.11.2014
format: CD
PR territory: Germany, Austria, Switzerland
PR contact: Diese E-Mail-Adresse ist vor Spambots geschützt! Zur Anzeige muss JavaScript eingeschaltet sein!
Divine Ascension take the genre of female fronted metal to a whole new level. The band continues to surprise metal fans the world over with its iconic breed of melodic/progressive metal. A definite force to be reckoned within the emerging metal scene, Divine Ascension hail from Melbourne, Australia and are led by the enigmatic Jennifer Borg - a voice once heard, not easily forgotten. DA are gearing up to release their second album Liberator following on from their highly acclaimed debut As The Truth Appears.
Their debut album's successes were many, bringing in rave reviews and allowing the band to play alongside symphonic power metal masters Kamelot during their first ever Australian tour in 2013. The release of Liberator will see Divine Ascension's reach grow further. Soon metal fans will be split into two groups, those who have heard Divine Ascension and those who are about to.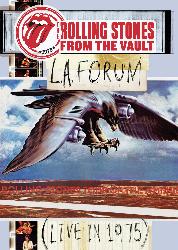 product: The Rolling Stones - From The Vault - L.A. Forum - Live In 1975
label: Eagle Vision/ Edel
release date: 14.11.2014
formats: DVD, DVD+CD, LP Box
PR territory: Germany & Austria (print & online)
PR contact: Diese E-Mail-Adresse ist vor Spambots geschützt! Zur Anzeige muss JavaScript eingeschaltet sein!
"From The Vault" heißt eine neue Serie mit Live-Konzerten aus den Archiven der Rolling Stones, die jetzt zum ersten Mal offiziell veröffentlicht werden. "L.A. Forum – Live In 1975" ist der zweite Titel dieser Serie. Die "Tour Of The Americas '75" war die erste Tournee der Rolling Stones mit ihrem neuen Gitarristen Ronnie Wood. Kurz vor Beginn der Konzertreise kam es in New York City zu spektakulären Szenen, als die Band während der offiziellen Tourankündigung völlig unerwartet auf einem Tieflader auftauchte und "Brown Sugar" spielte. Nach einigen Warm-Up-Shows in Louisiana umfasste die reguläre Tour insgesamt 44 Konzerte zwischen dem 3. Juni und dem 8. August 1975. Die Rolling Stones quartierten sich vom 9. bis zum 13. Juli für fünf Nächte im L.A. Forum ein, dieser Konzertfilm zeigt die Show vom 12. Juli mit Hits wie "Honky Tonk Women", "Gimme Shelter", "You Can't Always Get What You Want", "Tumbling Dice", "Brown Sugar", "Midnight Rambler", "Jumpin' Jack Flash" oder "Sympathy For The Devil". Für die erste offizielle Veröffentlichung der Show wurde das Material nun sorgfältig restauriert und der Sound von Bob Clearmountain neu gemischt. "L.A. Forum – Live In 1975" wird parallel auch als DVD+CD-Set (EAGDV038) und als DVD+LP-Set (ERDVLP084) veröffentlicht.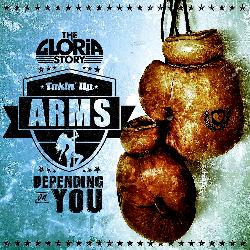 product: The Gloria Story - Takin' Up Arms
label: Wild Kingdom
release date: 20.11.2014
format: digital single & video
PR territory: Europe
PR contact: Diese E-Mail-Adresse ist vor Spambots geschützt! Zur Anzeige muss JavaScript eingeschaltet sein!
"Don't break the hearts of rockstars with a global distribution-deal. You might end up on their next song"
To record their new single "Takin' up Arms" The Gloria Story's returned to Kingside Studios, Stockholm; the birthplace of their platinum selling hit "OH NO (2010)". Forged by heartache and fueled by hot, red passion "Takin' up Arms" brings back the arena-sounds of the late 70's. This is true to the core, Paul Stanley:esque, vintage, analogue hardrock. The single takes off on a crispier, more glamrock-oriented path, compared to the garage sounding trail the band's been travelling in recent years. In Nov/Dec The Gloria Story joins Bullet on tour for 10 shows of solid, old school entertainment all over Scandinavia. The guns are loaded, sights are set - this fall The Gloria Story is "Takin' up Arms"!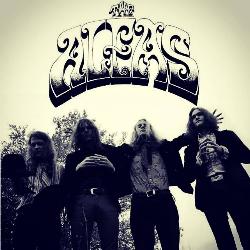 product: The Alfas - I'm Leaving You
label: Wild Kingdom
release date: out now
format: digital single & video
PR territory: Europe
PR contact: Diese E-Mail-Adresse ist vor Spambots geschützt! Zur Anzeige muss JavaScript eingeschaltet sein!
The Alfas hails from Stockholm, Sweden and plays rock´n´roll music that´ll shake you up well and good. Their 70´s styled blend of rock is best enjoyed live and they´ve had fans weep of joy and draw parallels to legendary bands such as the MC5, Blue Cheer and Cream.
Philip Lagerblad, Oscar Ulfheden, Timothy Parker and Andreas Wennerberg formed the band September 2013 and have since then spent most of their time in their rehearsal room.
The band did a very successful tour in Scandinavia and after that they decided to record some of their songs.
Together with well known producer/engineer Fred Estby the band entered Gutterview Studios in Stockholm. A few songs was recorded and "I'm Leaving You" is the track that will be the Alfas debut on Wild Kingdom Records!
Nothing will stop you from being drawn into the groove in their music.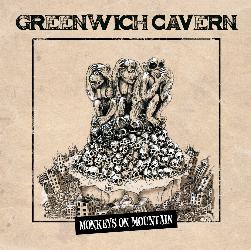 product: GREENWICH CAVERN - Monkeys On Mountain
label: Bad Reputation
out: 15.11.2014
format: CD
PR territory: Germany & Austria
PR contact: Diese E-Mail-Adresse ist vor Spambots geschützt! Zur Anzeige muss JavaScript eingeschaltet sein!
There is a bar called The Cavern, situated in Greenwich Village in New York. Two French musicians met there by chance, changed the world and decided to form a band. What could be more natural than to take the patronymic of Greenwich Cavern!
Walter Gallay and Eric Revel (bass) share the same passion for 70s' rock tinged with Blues (Deep Purple, Led Zeppelin, Free). After their return to France, the duet started to search for musicians and opts for a full band.
After some rehearsals, Greenwich Cavern recorded its first album with a glam-funky trend, Other Side, and made more than 40 concerts in 2009 among which were parts of the Scorpions, Ten Years After and Louis Bertignac. However, the group mutated into a power-trio, and only Eric Revel stayed in the boat as a captain. François Del Frate (first of the class of MAI), the perfect striker of trunks, joined him as well as Olivier Sosin (guitar, voice, piano, Bachelor's degree in musicology) at the beginning of year 2011. During the next two years, Greenwich Cavern took a new term with many dates. In September, 2012, the trio released out a double CD / DVD named Dolly and resumed its series of concerts. Paul Personne, Skinny Molly, American Dog, Triggerfinger, Aaron invited them for the opening part. Live At The Galaxie in 2013 showed the unstoppable musical testimony of the Dantesque scenic performances of the trio. The rest of Europe is not insensible to the music of Greenwich Cavern. So the band was touring in Switzerland, Germany, Belgium, Luxembourg and in the Netherlands.
Bad Reputation who followed them since the beginning suggested to set a little more time into the composition of a more bluesy and more worked album. The trio spent some time in the writing of Monkeys on Mountain. From the first demos, there's no doubt anymore now: Greenwich Cavern knows how to compose great firebrands. From So Much Love to RockBox including Devil Wrinkle, the tracks are unstoppable. Greenwich knows also how to be aimed on No Reason and See You.
Do not thus be deaf, blind and dumb persons in Greenwich Cavern. The band from Lorraine ( Let the Party on will say Uriah Heep) is already a part of the best Rock acts of France!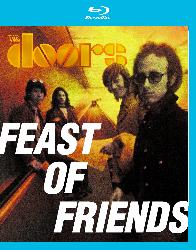 product: The Doors - Feast Of Friends
label: Eagle Vision
release date: 07.11.2014
formats: DVD & Blu-ray
PR territory: Germany & Austria (print & online)
PR contact: Diese E-Mail-Adresse ist vor Spambots geschützt! Zur Anzeige muss JavaScript eingeschaltet sein!
"Feast Of Friends" wurde 1968 gefilmt und war der erste und einzige Film, den die Doors über sich selbst produziert haben. Der Streifen bietet einen cineastischen Einblick in die Reisen der Band während ihrer Sommertournee 1968. Obwohl nie wirklich komplettiert vermittelt der Film einen authentischen Eindruck des wahren Cinéma-Vérité-Stils der Sechziger. Konzertaufnahmen werden durch intime Einblicke in die privaten Gefilde der Gruppe unterbrochen, mitunter spielerisch, sensibel, chaotisch und berührend. Außer einigen Aufführungen bei Filmfestivals im Jahre 1968 gab es bis heute keine offizielle Veröffentlichung. Der Film wurde auf Grundlage der Negative, die Jim Morrison damals überwacht hat, komplett restauriert, die Farben wurden korrigiert und gesäubert, den Soundtrack hat der langjährige Doors-Begleiter Bruce Botnick remixt und remastert. "Feast Of Friends" wird parallel auch auf DVD (EREDV1043) veröffentlicht.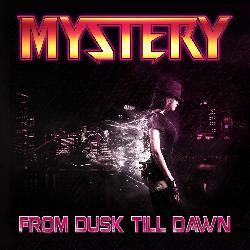 product: Mystery - From Dusk Till Dawn
label: Metalapolis Records
release date: 28.11.2014
format: CD
PR territory: Germany, Austria, Switzerland
PR contact: Diese E-Mail-Adresse ist vor Spambots geschützt! Zur Anzeige muss JavaScript eingeschaltet sein!
Für alle, welche die jüngste Rock Band, die je eine Welt Tournee bestritt, bisher weder gehört noch live erlebt haben, ist jetzt die Zeit gekommen dies zu ändern:
MYSTERY formiert sich um den jungen und rebellischenGitarristen und Sänger Rocky Ravic. Ergänzt wird er durch den gebürtigen Amerikaner Kei Bland welcher von vielen renommierten Schlagzeugern als die junge Drumsensation angesehen wird. Izzy Angel an der Gitarre und Bassist Ozzy Koshi mit ihrer jugendlichen Power vervollständigen dieses starke Line-Up.
Das neue Album "From Dusk Till Dawn" wurde erneut durch die australische Szene-Ikone Stu Marshall (Death Dealer, Empires Of Eden) produziert, welcher auch schon beim Debütalbum "2013" seine Finger an den Reglern hatte und dieses Mal von Rocky Ravic als Co-Produzent unterstützt wurde. Rockys Qualitäten als Songwriter haben sich hörbar weiter entwickelt und dies spiegelt sich in den 13 Songs wieder. Sie sind melodischer aber auch härter geworden. Das Album stellt eine hervorragende Balance zwischen melodischem Hard Rock und klassischem Heavy Metal dar. Oder wie es Rocky formuliert: "Stell dir Alice Cooper, Skid Row, Mötley Crüe, Poison, Def Leppard, AC/DC, Dio, Twisted Sister, Guns n' Roses und Bon Jovi zusammen in einer Band vor. Wir sind die Nachkommen all dieser Bands".
Abgerundet wird das Album mit zwei absoluten Lieblingssongs von Rocky, nämlich "I'm A Rocker" von Judas Priest und "Run To Paradise" der australischen Hard Rock Gruppe The Choirboys
Seit dem Release des Album "2013" tourten MYSTERY durch die Welt und teilten die Bühne mit Legenden wie Iron Maiden, Motörhead, Europe, Megadeth, Manowar, The Sweet, Mötley Crüe, Trivium und vielen anderen.
MYSTERY steht schon in den Startlöchern für ihre "From Dusk Till Dawn" Welt Tournee 2015, welche Shows in den Vereinigten Staaten, Japan und Europa beinhalten wird.
MYSTERY kann man schwer mit anderen Bands vergleichen, ihr Sound ist einzigartig und attraktiv für ein breites Publikum. Ein Name, mit dem gerechnet werden muss!!!