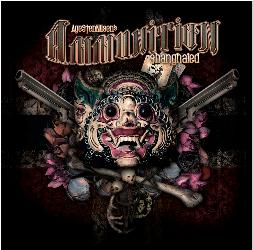 product: Ammunition - Shanghaied
label: AOR Heaven
release date: 23.01.2015
format: CD
PR territory: Europe (without UK & Scandinavia)
PR contact: Diese E-Mail-Adresse ist vor Spambots geschützt! Zur Anzeige muss JavaScript eingeschaltet sein!
Age Sten Nilsen is picking up where his former band Wigwam left off. Penning new rock anthems with Erik Mårtensson (Eclipse/W.E.T) in Stockholm since October 2013. When Wigwam surprisingly decided to call it a day after 13 years, Age Sten soon formed his own band, recording the new songs in the vein of the new band effort Age Sten Nilsen's AMMUNITION.
The new material wears the same catchiness as Wigwam, yet offers a rougher and more subtle sound and arrangements than his former band's latter productions. Produced by one of melodic rocks most esteemed producers Erik Mårtensson, Age Sten Nilsen's AMMUNITON is now on the verge of promoting their first album "SHANGHAIED" due for a release in January.
With a dream team of rock musicians in the line-up Age Sten Nilsen's AMMUNITION has already had great success in Norway, playing shows to more than 5000 rockers.
This release is available on AOR Heaven outside of Scandinavia.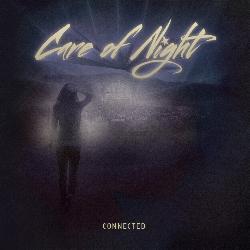 product: Care Of Night - Connected
label: AOR Heaven
release date: 23.01.2015
format: CD
PR territory: Europe (without UK)
PR contact: Diese E-Mail-Adresse ist vor Spambots geschützt! Zur Anzeige muss JavaScript eingeschaltet sein!
When Swedish Heavy Metal band Seven Tears disbanded in 2009, three of the members, Kristofer von Wachenfeldt (keyboards), Jonathan Carlemar (guitars) and Fredrik Lager (bass) wished to carry on their musical endeavours. Linus Svensson (drums) and Carl-Johan "Calle" Schönberg (vocals) rehearsed with the band way back in 2010, and eventually Linus became the band's drummer. Singer Jens Andersson later joined the band and thus was the first line-up of CARE OF NIGHT complete. The band nicked their name from a poetry by Swedish poet Bruno K. Öijer, did some local shows and recorded two songs for a digital release.
In 2013, the band once again transformed as Fredrik and Jens both left the band. Jonas Rosengren became the new bass player while the Swedes still were in need of a lead vocalist. Calle Schönberg decided to join them permanently and completed the second and latest line-up of CARE OF NIGHT. Erik & Anders Wigelius (from Wigelius-fame) agreed to produce and mix a 4-song E.P. in 2013. The songs showcased the band's song-writing abilities and with a powerhouse production, the E.P. became recognised and appreciated from fans of AOR/Melodic Rock around the globe at the Autumn of 2013.
CARE OF NIGHT once again turned to the Wigelius brothers to record their debut album "Connected" and signed a deal with AOR HEAVEN for a January 2015 release. The band is ready to serve a slice of sparkling hi-tech melodies, with amazing vocalist Calle Schönberg at the front.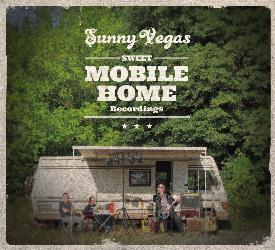 product: Sunny Vegas - Sweet Mobile Home Recordings
label: Rockville Music
release date: 19.12.2014
format: digi pack CD
PR territory: Germany, Austria, Switzerland
PR contact: Diese E-Mail-Adresse ist vor Spambots geschützt! Zur Anzeige muss JavaScript eingeschaltet sein!
Sunny Vegas feiern das Leben in all seiner Einfachheit. Sommer, Sonne, und mit einem Bier zwischen den Beinen im Cabrio den Highway entlang. Dabei Musik hören, die sich auf das Wesentliche konzentriert: Die Liebe, das Leben und den Rock & Roll!
Sunny Vegas wurden 2011 in München von drei alten Hasen gegründet, die vor allem Spaß an der Musik haben: Griffige Rocksongs, die ins Ohr gehen, ohne das Rad neu zu erfinden. Amerikanisch angehauchte Feel Good Music zwischen Heartland und Hard Rock. Sweet Mobile Home Recordings entstand dabei als Momentaufnahme im Übungsraum, eingespielt live, mit einer Menge guter Laune, ein paar Kisten Bier, einer Hand voll SM58 und einem 8-Spur Recorder.
Bleibt noch zu klären, wer eigentlich "Sunny Vegas" ist: "Sunny" ist ein liebenswert entrückter Kerl, der sich seit 30 Jahren sicher ist, dass sein Durchbruch unmittelbar bevorsteht. Rocker durch und durch, packt er immer und überall erst mal die Klampfe aus ... dass ihm niemand zuhört, übersieht er dabei gern. Matthi Birkmeyer hat den Charakter des "Sunny Vegas" vor einigen Jahren erfunden und ihn nun mit Leben gefüllt. Ein Schelm, der glaubt, Sunny könnte Matthis Alter Ego sein ...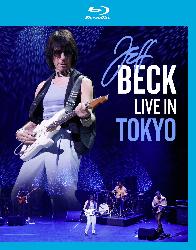 product: Jeff Beck - Live In Tokyo
label: Eagle Vision
release date: 21.11.2014
format: DVD & Blu-ray
PR territory: Germany & Austria (print & online)
PR contact: Diese E-Mail-Adresse ist vor Spambots geschützt! Zur Anzeige muss JavaScript eingeschaltet sein!
Jeff Beck ist zweifellos einer der großartigsten Gitarristen der Welt. Mit seiner brillanten Technik hat er die musikalischen Grenzen ständig weiter ausgelotet und beherrscht mühelos sämtliche Spielvarianten von Rock und Jazz bis zu Pop und Blues. "Live In Tokyo" wurde am 9. April 2014 im Tokyo Dome City Hall gefilmt. Die Konzerte in Japan waren die ersten mit Jeff Becks neuer Band, featuring Jonathan Joseph (Schlagzeug), Nicolas Meier (Gitarre) und Rhonda Smith (Bass). Die Setliste umfasst einiges Material seines noch unveröffentlichten neuen Studioalbums plus Songs wie "Stratus", "Led Boots", "Cause We Ended As Lovers", "Big Block", "A Day In The Life" oder "Rollin' And Tumblin'". Im Gegensatz zu Becks bisherigen Konzertfilmen, die in kleinen Clubs aufgezeichnet wurden, stammt "Live In Tokyo" aus einer riesigen Konzertarena und besitzt deshalb ein besonders ausladendes Gefühl. Jeff Beck ist eine wahre Gitarrenlegende, diese Show zeigt ihn in absoluter Topform. "Live In Tokyo" wird parallel auch auf DVD (EREDV1095) veröffentlicht.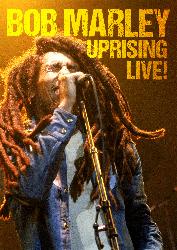 product: Bob Marley - Uprising live!
label: Eagle Vision
release date: 21.11.2014
format: DVD & DVD+2CD
PR territory: Germany & Austria (print & online)
PR contact: Diese E-Mail-Adresse ist vor Spambots geschützt! Zur Anzeige muss JavaScript eingeschaltet sein!
Bob Marleys "Uprising"-Tour in Europa erstreckte sich vom 30. Mai bis zum 13. Juli 1980 und wurde im September mit fünf weiteren Konzerten in den USA fortgesetzt. Es war Marleys letzte Tournee vor seinem tragischen Tod im Mai 1981 im Alter von nur 36 Jahren. Die Tour fand im Rahmen der Veröffentlichung des Albums "Uprising" am 10. Juni 1980 statt. Einige Tage später, am 13. Juni, wurde die Live-Show in der Dortmunder Westfalenhalle für die legendäre deutsche Fernsehserie "Rockpalast" aufgezeichnet. Jetzt wird sie zum ersten Mal auf DVD präsentiert, mit Material, das in bestmöglicher Qualität restauriert wurde. Bob Marley And The Wailers waren in einer superben Form und präsentierten ein Set mit Hitsingles und Klassikern wie "No Woman, No Cry", "Exodus", "I Shot The Sheriff", "Redemption Song", "Is This Love", "Jamming", "Get Up, Stand Up" oder "Could This Be Love". Marleys energetische und charismatische Performance verriet keinerlei Anzeichen seiner schweren Krebserkrankung, der er nur wenige Monate später erlag. Aufgrund nur weniger Live-Konzerte von Bob Marley auf DVD ist dies für jeden Fan garantiert eine willkommene Sammlungserweiterung. "Uprising Live!" wird parallel auch als DVD+2-CD-Set (EAGDV040) veröffentlicht.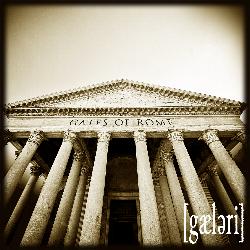 product: [gaeleri] - Gates Of Rome
label: TBM/ RoastingHouse
release date: 31.10.2014
format: digital download / CD's via band website only
PR territory: world
PR contact: Diese E-Mail-Adresse ist vor Spambots geschützt! Zur Anzeige muss JavaScript eingeschaltet sein!
Celebrating their 20th Anniversary, the four original members of Swedish hard rock act [gaeleri] reunited and decided to fire off the occasion in the best way possible - by recording a brand new album!
In the autumn of 2012, lead singer Anders Vidhav (Bengtsson) and guitarist Niklas Rollgard shared a few beers at a local pub in Copenhagen after visiting a great concert and talked about the years that had passed - and the emptiness that the disbanding of [gaeleri] a few years earlier had caused. That evening was a turning point, and they decided to get back writing music together again and to invite the other original members of the band to a reunion.
More than twenty years ago, in 1992, the band [gaeleri] took their first step on a journey that would last for more than thirteen years, and result in three albums and frequent touring around Scandinavia. The albums were well received by the international music press, and the band was rewarded with numerous reviews, - pointing out the band as strong competition to bands like Whitesnake and Thunder. The musical trademark of the band was always strong melodies combined with the excellent voice of Anders Vidhav (Bengtsson), the brilliant guitars by Niklas Rollgard and the solid foundation of Jonas Andersson's bass, - all backed up by Patrik Borgkvist's powerful drums. Together the four members of [gaeleri] form a strong musical unit inventing the unique [gaeleri] sound.
The new album, "Gates of Rome", is an amazing comeback; [gaeleri] sounds more vibrant and alive than ever, with a fresh hard sound delivering 10 classic songs. The album was recorded in Ladahland studios Helsingborg, Sweden, with Jokke Petterson as co-producer and engineer. The final mixing was done by Anders "Theo" Theander at Roastinghouse Studios, Malmoe, Sweden.
We're proud to welcome back one of southern Sweden's most interesting hard rock acts.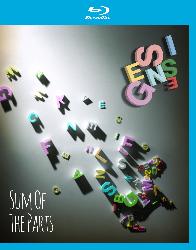 product: Genesis - Sum Of The Parts
label: Eagle Vision
release date: 14.11.2014
format: DVD & Blu-ray
PR territory: Germany & Austria (print & online)
PR contact: Diese E-Mail-Adresse ist vor Spambots geschützt! Zur Anzeige muss JavaScript eingeschaltet sein!
"Sum Of The Parts" ist die offizielle und unter Mitwirkung aller Bandmitglieder autorisierte Geschichte von Genesis. Sie erzählt von der Gründung der Gruppe in den späten Sechzigern in Charterhouse (wo Tony Banks, Peter Gabriel und Mike Rutherford als Schüler waren) und der Veröffentlichung ihres Debütalbums "From Genesis To Revelation". Die Geschichte geht weiter über die Trennung von Gründungsmitglied Anthony Phillips und die Verpflichtung von Phil Collins und Steve Hackett im Jahr 1970, mit denen sich jenes fünfköpfige Line-Up herausbildete, das die Karriere der Gruppe durch Alben wie "Foxtrot" und "The Lamb Lies Down On Broadway" entscheidend prägte. Die Ausstiege von Peter Gabriel im Jahr 1975 und von Steve Hackett 1977 führten zur Veröffentlichung des Albums "And Then There Were Three…" und zur Hinwendung zu kürzeren, strafferen Songs. Die Achtziger und Neunziger waren triumphale Jahrzehnte mit international erfolgreichen Alben und Hitsingles wie "Genesis", "Invisible Touch" und "We Can't Dance". Gleichzeitig etablierten sich Tony Banks, Phil Collins und Mike Rutherford (als Mike & The Mechanics) ebenso als erfolgreiche Solokünstler wie die ausgestiegenen Peter Gabriel und Steve Hackett. "Sum Of The Parts" zeigt die große Dynamik der Gruppe, die auch Besetzungswechsel schadlos überstanden hat, sowie ihre sich kontinuierlich weiterentwickelnde musikalische Richtung und ihren enormen Erfolg als Band wie auch als Solokünstler. Wie groß ihre Popularität ist, zeigte sich speziell auch am riesigen Erfolg ihrer 2007er Reunion-Tour. Das Bonusmaterial umfasst mehr als 30 Minuten zusätzliche Interviews, die in der Fernsehversion nicht zu sehen waren. "Sum Of The Parts" wird parallel auch auf DVD (EREDV1057) veröffentlicht.