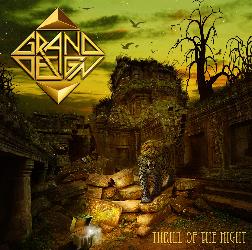 product: Grand Design - Thrill Of The Night
label: AOR Heaven
out: 26.09.2014
format: CD
PR Territory: Europe (excluding UK)
PR contact: Diese E-Mail-Adresse ist vor Spambots geschützt! Zur Anzeige muss JavaScript eingeschaltet sein!
PR link: metalheaven.net/press
Grand Design was formed in 2006 by singer/producer Pelle Saether, and the band's first 1st album "Time Elevation" was released by AOR Heaven in October 2009. The album featured guest spots from guitarists Janne Stark and Tommy Denander. The release gained massive success and was awarded 'best album' and 'best song' by BeRockRadio and received numerous top 10 positions for "best album 2009". Several concerts, including the prestigious FireFest in Nottingham, UK proved that Grand Design also deliver live. Pelle Saether comments: "Since we all love Def Leppard, it will always be an influence we use to spice things up."

Two years later, it was time for Grand Design's second album – "Idolizer".
Pelle says: "We knew we had found a formula to make an 80's rock record work in the 21st century – so why change it?" With new anthems like "Get On With Action", "OughtoGraph" and "Your Love's A Runaway", "Idolizer" followed up the fans expectations. Grand Design again proved that the songs and sound of 80's rock belong in your players and on the big stages.

In 2012 the line-up saw singer Pelle Saether and guitarist Dennis Vestman, now flanked by guitarist Janne Stark (Constancia, Overdrive etc), bassist Mats Vassfjord (Chris Laney Band, Scaar) and drummer Peter Hermansson (Talisman, John Norum, 220 Volt). The band continued playing shows and festivals, building a solid following.

Early 2013 the band recorded two new songs, featuring guest singer Susie Päivärinta (of Lili & Susie), of which the song "Baby It's You" (Promises cover) was released as a digital only single and video in June 2013. The band also welcomed new drummer Magnus Ulfstedt (Eclipse, Jimi Jamison, Talisman, Lion's Share etc), who made his debut in the video. The band also performed at festivals such as Skogsröjet and Rock Out Wild.
Early 2014 Grand Design started working on the third album, and we are now proud to present the band's third outing: Thrill Of The Night. This album has definitely taken the band to a whole new level, musically, song wise and regarding production. The band is packed with potential hits and choruses that you will wake up in the middle of the night singing! Sorry about that, but that's how it is. From the opening chords of U Got Me Good, followed by the anthem rocker "Rawk 'N' Roll Heart Attack", to up-tempo rocker "10 Outta 10" and the big epic balladry of "When The Greatest Love Of All Kicks In". This time the band has also had some outside help in the song writing, where melodic rock icon Erik Mårtensson (Eclipse, W.E.T) has co-written the hit style "Who's Gonna Rawk U Right" and "You're The Only One". The production, again by singer Pelle Saether, is big, ballsy yet ambient enough to probably make even John "Mutt" Lange proud.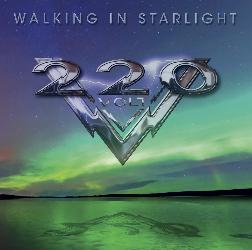 product: 220V - Walking In Starlight
label: AOR Heaven
out: 26.09.2014
PR Territory: Europe (without UK)
PR contact: Diese E-Mail-Adresse ist vor Spambots geschützt! Zur Anzeige muss JavaScript eingeschaltet sein!
PR link: metalheaven.net/press
Swedish hard rock act 220 Voltreturns to the scene with a new album called "Walking In Starlight". Anders Engberg (ex-Therion ex-Lions Share), who joined this group on late 2012, is the new voice of the band. This is his first full album with 220 Volt. Founding members Thomas Drevin and Mats Karlsson handle the guitars, and drummer Peter Hermansson completes the line-up.
220 Volt (founded 1979) was among the top hard rock acts in Scandinavia during the 80's and released their first, self titled album on CBS in June 1983. The band then went on to release five albums between 1983-1988. The last one recorded in the 80's was the album Eye to Eye which is their best selling album internationally, and it was also on heavy rotation on MTV and many radio stations around the world. It was produced by legendary producer Max Norman (Ozzy/Megadeth/Y&T etc..) and who also has mixed 5 tracks for "Walking In Starlight".
The band's reputation was built on frequent album releases and energetic live shows. Besides performing their own headline shows, the Swedes have also toured as support for AC/DC and Nazareth among others. In 1985, 220 Volt performed in front of 80.000 people in Warsaw, Poland. The show was broadcasted live on Polish TV, among the first ever TV-shows in the eastern block to feature a hard rock band.
220 Volt split up in 1992, but released the studio album Lethal Illusion in 1997.
The quartet was active for a while between 2002-2008 with members from an earlier line-up and produced two albums, "Volume 1" and the live album "Made in Jamtland".
Songslike "Firefall", "Love Is All You Need", "Beat Of A Heart", "The Harder They Come", "Heavy X-mas" and "Power Games" to name a few, still get airplay around the world... Songs you'll be likely to hear live again soon!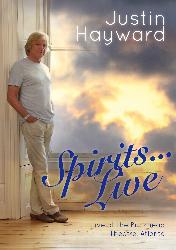 product: Justin Hayward - Spirits Live: Live At The Buckhead Theatre, Atlanta
label: Eagle Vision
release date: 22.08.2014
format: CD, DVD, Blu-ray
PR Territory: Germany & Austria, print & online
Contact: Diese E-Mail-Adresse ist vor Spambots geschützt! Zur Anzeige muss JavaScript eingeschaltet sein!
Im Anschluss an die Veröffentlichung seines Albums "Spirits Of The Western Sky" ging Justin Hayward, legendärer Leadsänger, Gitarrist und Songwriter der Moody Blues, im Herbst 2013 auf eine Tournee entlang der amerikanischen Ostküste. Es war erst die zweite Solotour in seiner langen und einzigartigen Karriere. Die Shows verbanden Songs von "Spirits" mit einer Mischung aus Klassikern wie "Nights In White Satin", "In Your Blue Eyes", "Tuesday Afternoon", "Captivated By You", "Question", "In The Beginning" oder "Your Wildest Dreams" und selten gehörten Moody Blues-Songs sowie seinem weltweiten Solohit "Forever Autumn". Die letzte Nacht dieser umjubelten Tournee, die im Buckhead Theatre von Atlanta stattfand, wurde für diese Veröffentlichung gefilmt. "Spirits… Live: Live At The Buckhead Theatre, Atlanta" wird parallel auch auf DVD (EREDV1038) und CD (EAGCD534) veröffentlicht.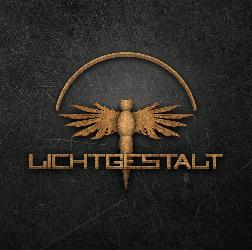 product: Lichtgestalt - Lichtgestalt EP
label: Lichtgestalt Music
out: 29.08.2014
format: EP
Club PR/ Germany: Die4Ma
PR everywhere else: Diese E-Mail-Adresse ist vor Spambots geschützt! Zur Anzeige muss JavaScript eingeschaltet sein!
At midwinter 2013, the Heizzer formed – only with the relief of pure energy – the band Lichtgestalt. Inspired by the same frequency, the fantastic Mr. Hertz found his way into the light. With Brukke, the perfect rhythm generator with his powerful high voltage drum performance joined the party. The perfect bass engineer was found soon in person of Lippmann.
The Lichtgestalt was born. She is the melting pot for old & new, for light & dark and the power of the sounds & lyrics. The founding of this alloy consists of the only, the true steam which means everything to us.
We stand in for the richness of the universe in all it's colours and shapes - except of brown - because we do not have shit for brains.
Brought together already in their previous lives, the companions now are united again – be curious about it!
The first release of this quartet based in North Rhine-Westphalia/ Germany will the the self-titled EP due in stores on August 29th, 2014. It includes the three tracks "Entfessele den Sturm", "Motorenherz" and "Zölibat" which were recorded with the collaboration of Rage guitar player Victor Smolski and sound engineer Martin Buchwalter at Gernhardt Sudio in Troisdorf, Germany in May 2014. This is EP is a pretaste of the the debut album from Lichtgestalt which is expected to be finished at the end of the year 2014.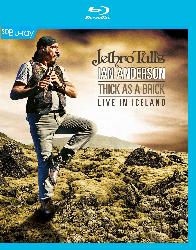 product: Jethro Tull's Ian Anderson - Thick As A Brick - Live in Iceland
label: Eagle Vision
out: 29.08.2014
formats: 2-CD, DVD & SD-Blu-ray
PR territory: Germany & Austria, print & online only
PR contact: Diese E-Mail-Adresse ist vor Spambots geschützt! Zur Anzeige muss JavaScript eingeschaltet sein!
Jethro Tulls legendäres Konzeptalbum "Thick As A Brick" wurde 1972 veröffentlicht und besteht aus einem durchgehenden Song, der sich auf beiden Seiten der damaligen Vinylscheibe ausdehnt und die Geschichte des jungen Wunderknaben Gerald Bostock erzählt. 40 später kreierte Jethro Tull-Gründer und -Frontmann Ian Anderson das 2012er Werk "Thick As A Brick 2: Whatever Happened To Gerald Bostock?". Im Anschluss an die Veröffentlichung nahm Ian Anderson beide Alben mit auf Tournee, spielte die komplette Geschichte um Gerald Bostock und ließ in Island das hier vorliegende Konzert aufzeichnen. Die Show verbindet Musik, Videoleinwände und Schauspiel, um Bostocks Geschichte auf eine Weise zum Leben zu erwecken, wie es sie noch nie zuvor gegeben hat und die sie zur ultimativen Präsentation von "Thick As A Brick" werden lässt. Das Bonusmaterial umfasst ein Interview mit Ian Anderson, eine Workshop-Performance von "Someday The Sun Won't Shine For You" mit Montreux-Jazz-Festival-Gründer Claude Nobs sowie den Song "Banker Bets, Banker Wins" live in Montreux 2012. "Thick As A Brick – Live In Iceland" wird parallel auch auf DVD (EREDV1023) und Doppel-CD (EDGCD533) veröffentlicht.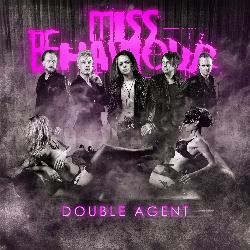 product: Miss Behaviour - Double Agent
label: AOR Heaven
out: 29.08.2014
format: CD
PR territory: Europe (excluding UK)
PR contact: Diese E-Mail-Adresse ist vor Spambots geschützt! Zur Anzeige muss JavaScript eingeschaltet sein!
Miss Behaviour - The Biography
The story of Miss Behaviour goes back to 2004. Keyboard player Henrik Sproge and guitarist Erik Heikne were both studying Music Management at the Baltic Business School in Kalmar, Sweden, when the idea of Miss Behaviour first came up. With a great passion for 80's melodic hard rock and AOR, they decided to start the band to express their vision of how a modern rock band, inspired by the great bands of the eighties should sound.
The first Miss Behaviour songs where written in a student apartment in Kalmar in late 2004 and ended up at the 3-song EP Give us the world. Miss Behavior worked –and still do with producer/technician Daniel Gese who had a career as drummer/producer with his 80's metal/sleaze band Pole Position in the late 80s/early 90s.
After the debut album Heart of Midwinter was released in 2006, Henrik and Erik decided to recruit the new lead singer Sebastian Roos, a quite well known singer in Sweden, with a lot of touring, TV and radio performances and Eurovision song contest on his CV. The breakthrough came with the Album Last Woman Standing, released in 2011.
In spring 2011 Miss Behaviour competed in Swedish national radio with the song Till we meet again, making the première live performance with the current lineup in front of 400000 radio listeners. Joining forces with former Backyard Babies manager Michael Sundén in 2011 the band hit the roads in the UK.
Late 2011, after touring the UK with CrashDiet, the album Last Woman Standing won the Melodic.net "Best AoR album of 2011" readers poll with 23% of the votes, leaving bands like Journey, Robin Beck, Work of Art and more behind. The reviews were fantastic and the album got top scores in important magazines, such as Classic Rock (UK), Sweden Rock Magazine (Sweden) and more.
UK Magazine Classic Rock picked Cynthia as one of the best tracks in 2011, and featured the song on the compilation Classic Rock Buzz. Miss Behaviour returned to the UK on the Smokehead Rocks Tour, playing another 10 dates and finished the tour with a sold out show at O2 Islington Academy in London, Oktober 12th, 2011. In the middle of the song writing and recordings of the new album Michael Sundén tragically passed, in a horrible accident at venue Rock City, Nottingham. This loss took a while to recover from but finally the brand new album Double Agent is finished and the band are more eager than ever to write the next chapter in their career.
Double Agent
Double Agent is produced by Daniel Gese and co-produced by Erik Heikne, Henrik Sproge and Sebastian Roos. The album was recorded, mixed and mastered in Studio Lärkbacken and Realtime Recording Studios, Norrköping, Sweden. String sessions are recorded and arranged by Ronnie Roos.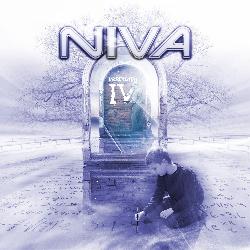 product: Niva - Incremental IV
label: AOR Heaven
out: 29.08.2014
format: CD
PR territory: Europe (excluding UK)
PR contact: Diese E-Mail-Adresse ist vor Spambots geschützt! Zur Anzeige muss JavaScript eingeschaltet sein!
The history of NIVA began in Skövde in the mid 80's and the place was the TBV Music House – this was an inspiring environment for many youths to discover their creativity in a lot of ways, especially regarding the chance to discover their musical abilities.
It was also here where a young Tony Niva set his path to be able to sing and write music, and also for the first time to sing through a microphone! It didn't take long before an offer occurred. The band Zanity got Tony as their singer and their first demo "Time Out Of Mind" got a lot of attention.
After appearing in a lot of bands around in Sweden – for example Vanessa, Swedish Erotica, Malibu Band and Tracy Goes Crazy, Tony got the opportunity to sing for Axia – a band situated and rehearsing in Skövde.
It was an ideal situation both musically and socially for the band and it didn't take long before a Swedish tour started – both with Axia and later on with a cover band called "Under Cover". After some touring, the band drifted apart, and up from the ashes of Axia, NIVA was formed. The band recorded their debut album "No Capitulation" and got a record deal with Zero Records in Japan in 1994. After recording an up to this date not released follow up album, NIVA was disbanded (1995). For a brief period in 2001, Tony was a member of the metal-act Lion's Share and who released the album "Entrance" in the same year.
Moving forward to 2011 and a song called "Janitor Of Love" written for the Swedish Eurovision song contest. This time collaboration partners are Roger Ljunggren and Marcus Persson and even if the song did not make it through, the musical work goes so smoothly, they decide to make another three songs for a demo, just to see if there is any interest for a band in the vein of AOR/Melodic Rock. And it sure is – Marquee Avalon signs with NIVA and after 16 years the band lives up and releasing the album "Gold From The Future" in Japan, September 2011.
Tony did not settle down because of this, so after some negotiations a British based label released the album in Europe – now under the moniker Oxygen – Final Warning. The album gets a lot of attention in both Europe and in the United States.
In 2013 NIVA released the CD Magnitude through AOR Heaven for the European market and now 2014 the sophomore album entitled "Incremental IV" is ready.
"Incremental IV" was produced and mixed by Marcus Persson at CM Music Skara, Sweden with executive producer Tony Niva and mastered by Börjesson, Ear Hear Studio Stockholm. Artwork design by Matthias Norén.