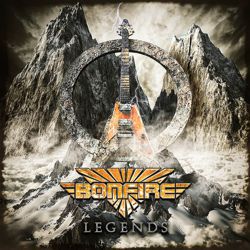 product: Bonfire - Legends

release date: 19.10.2018
label: AFM Records
PR: mainstream press, tour cities, locals and yellow press in Germany only
Im November 2018 bringt die Ingolstädter Rock-Legende Bonfire mit insgesamt 20 Konzerten in 20 Städten und neuartigem Konzept zum ersten Mal die Produktion "Bonfire – A Night With Rock Legends" auf die deutschen Bühnen!
Bonfire selbst spielen an diesen Abenden ihre größten Hits und fungieren zudem als Backing-Band für zahlreiche internationale Rocklegenden. Die Besetzungsliste für die Konzertreihe liest sich wie das "Who-Is-Who" der Rockgeschichte; so werden u.a. Bobby Kimball (ex-Toto), Joe Lynn Turner (ex Rainbow, ex-Deep Purple), Dave Bickler (ex-Survivor "Eye Of The Tiger") und Phil Mogg (UFO) u.v.m. ihre größten Hits darbieten.
Am 19.10.2018 erscheint bei AFM Records/ Soulfood nun die Doppel-CD zur Tour: Bonfire – "Legends" mit 35 Cover-Versionen der Lieder, die live dann von den legendären Sängern selbst gesungen werden!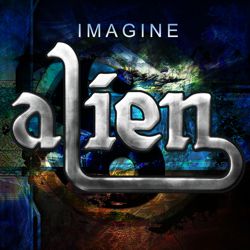 product: Alien - Imagine
release date: 26.10.2018
label: Pride & Joy Music
format: digital single
PR: Diese E-Mail-Adresse ist vor Spambots geschützt! Zur Anzeige muss JavaScript eingeschaltet sein!
Alien are acknowledging the 30 year anniversary of their 1988 s/t debut album by performing the album live, in its entirety, on a short Swedish tour in November.

Furthermore, to celebrate the anniversary of their (platinum selling) breakthrough hit single 'Only One Woman' (originally 'the Marbles', 1968), Alien recorded their take on another much loved pop classic: IMAGINE (John Lennon) which will be released as a single (stream, download & video) on October 26th, 2018 as a 'big thanks' to the long-time supporters.

The band says: "...and just like we did when covering 'Only One Woman' we've created our own version based on the Alien signature sound."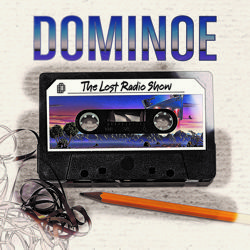 product: Dominoe - The Lost Radio Show
release date: 16.11.2018
label: Pride & Joy Music
PR: Diese E-Mail-Adresse ist vor Spambots geschützt! Zur Anzeige muss JavaScript eingeschaltet sein!
1988. The debut single from a previously unknown Hard Rock band dominates the singles charts for many weeks. The track is called "Here I Am" and well-known from a Renault-5 TV commercial. Many TV show performances and intense touring all over Europe followed for the band DOMINOE.

2018. DOMINOE now since 30 years have been producing new albums every now and then – whenever they had fun to enter the studio again. The forces behind are mastermind Robert Papst on guitars and singer Jörg Sieber. "The Lost Radio Show" now will be released in November and is the 6th album by this group. The content: the long lost studio live session recordings for a radio show from 2008.
Originally recorded for a British radio show in 2008, parts of these recordings got lost at the time because of a hard disk crash. The planned radio show never happened and the incomplete "tapes" ended up in the archives. By surprise, Robert Papst discovered these "tapes" again in the year 2018. Most of the tracks were used and only the really lost tracks now have been newly recorded. The result: The Lost Radio Show
Guitars. Keyboards. Bass. Drums. A lot of great voices. And the classic instruments of the Mainstream Rock genre. Former band members and longtime musical friends helped to complete the recordings. The new release covers the atmosphere from the original sessions and offers a state of the art production, too. The 15 tracks cover songs from all five Dominoe albums and will take you onto a journey back to the year 2008. Grammy winner Gavin Lurssen, L.A. handled the mastering.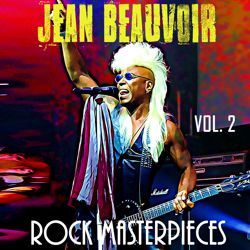 product: Jean Beauvoir - Rock Masterpieces Vol. 2
release date: 23.11.2018
label: AOR Heaven
PR: Diese E-Mail-Adresse ist vor Spambots geschützt! Zur Anzeige muss JavaScript eingeschaltet sein!
AOR HEAVEN is currently gearing up to release Vol 2. of 2 retrospective albums highlighting the music of Jean Beauvoir,November 2018. Jean Beauvoir: Rock Masterpieces Vol. 1 was released in July to rave reviews around the world and 10 out of 10 in UK's PowerPlay Magazine, named the "Soundtrack of the Summer" in Sweden Rock Magazine with 8 out of 10, Classic Rock UK and Germany plus many others scoring it at the same high level. Vol. 2 features more songs from his solo career including his International multi-platinum debut "Drums Along the Mohawk" album, from his band Crown Of Thorns, his band Voodoo X, which also made music and video history and other fan favorites. As with Vol 1. the songs will be remastered.
Beauvoir is also working with best-selling British author Simon Cox (Cracking The Da Vinci Code) on a new book which will capture his storied career in music and entertainment. The iconic Blonde Mohawk of Jean Beauvoir has been an ongoing major influence on US and International pop culture in music, sports, film and TV; including several cartoons; influences that are still being seen and heard today. As a member of the Plasmatics, the most outrageous, controversial, successful Punk band ever and a longtime songwriter and producer for the Ramones, hailed as the greatest Punk band in the world, Jean Beauvoir is forever linked to two of the most revolutionary bands of the twentieth century. He was a member of the Plasmatics during their most successful and revolutionary time in music and is the only member of the Plasmatics who went onto a successful solo, production and writing career with over 40-million records sold to date and featured on over 250 albums.
After being signed by Richard Branson (Virgin) and being given his own label, music from his solo debut album "Drums Along the Mohawk" was handpicked by Sylvester Stallone for the film Cobra which led to Beauvoir making a deal with Al Teller (President of Columbia Records). Through working closely with Branson, Stallone and Teller, Cobra received the highest advertising budget for a Hollywood film to date at the time featuring the single "Feel the Heat" as its title track.
Since Cobra, music by Jean Beauvoir has been featured in other well known, successful films throughout his career including Pet Sematary (Stephen King), School Of Rock, Christmas With The Kranks and many others. He wrote and/or produced hits with other artist's such as KISS, The Ramones, Lionel Ritchie, Desmond Child and others; more recently with Korean Superstar Jonghyun of the K-pop super group Shinee whose single "Crazy Guilty Pleasure" hit #1 on Billboard's World Album Charts (U.S.), #1 on iTunes (Worldwide) and topped the charts across Asia.
Today, the Plasmatics and the Ramones are hailed as two of the most revolutionary bands of the twentieth century. They are the original O.G. Punks and the Godfather's and Grand Dame (Wendy O. Williams) of Punk & Metal. Today, Jean Beauvoir is also recognized as "One of the Most Influential Black Rockers of All Time" by Guitar World Magazine and is one of the most successful bass guitarists in American music.
The Ramones were inducted into the Rock and Roll Hall of Fame (2002) and honored with a Grammy Lifetime Achievement Award (2011). The Plasmatics are featured in the Rock 'n Roll Hall of Fame (2017). Jean Beauvoir continues to write, record and produce solo projects as well as collaborate with other artist's in various genres, while staying active in film and television projects both as a lead actor and/or executive producer. He is currently working with American author Bill Doyle and world class illustrator Nicola Anderson on a children's book to be released soon. Jean Beauvoir has a lead role and is a producer of the ground breaking film "The Killer's Requiem" set for release in 2019 and is currently reviewing several scripts submitted for future film roles while finalizing other projects set for release in 2019/2020.
He will also be headlining Germany's prestigious "HEAT FESTIVAL" on December 1, 2018 in Ludwigsberg, Germany.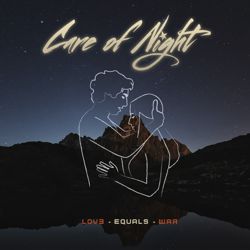 product: Care Of Night - Love Equals War
release date: 23.11.2018
label: AOR Heaven
PR: Diese E-Mail-Adresse ist vor Spambots geschützt! Zur Anzeige muss JavaScript eingeschaltet sein!
Formed in 2009, the band released an EP in 2013 consisting of four songs that made a great impact among AOR-fans all over the world. Shortly afterwards Care of Night signed a deal with AOR Heaven and released their debutalbum "Connected" in January 2015, receiving great accolades. A triumphant performance at Nottingham festival 2015 cemented the popularity. Then came silence, members departing and other aspects of life as we know it.
Some three years later, the band awoke from the hiatus. New guitarist Viktor Öström Berg joined the band in late 2015 and thereafter the band started to write new material and recordings started in the summer of 2018, with Erik Wigelius (Wigelius) returning as producer. The new album "Love equals War" offers a broad variety of music with the high-energy AOR numbers the band is known for mixed with songs containing a slightly progressive feel while never losing the melodic touch. "Love equals War" is a most anticipated comeback from one of the finest bands in the AOR-genre.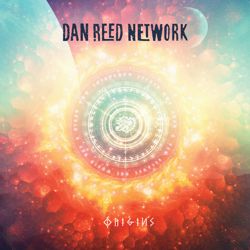 product: Dan Reed Network - Origins
release date: 23.11.2018
label: AOR Heaven
PR (Europe, without UK): Diese E-Mail-Adresse ist vor Spambots geschützt! Zur Anzeige muss JavaScript eingeschaltet sein!
The Dan Reed Network are ecstatic to follow up their UK November Tour announcement with details of their brand new studio album Origins on Friday November 23rd 2018 via AOR Heaven. Origins follows DRN's hugely successful comeback album Fight Another Day (2016).
To celebrate the announcement of their new album DRN are also extremely proud to share the first single Fade To Light with a music video they feel encapsulates the whole experience of recording Origins. Watch the music video for Fade To Light: https://youtu.be/XE_2VAj7Th8.
"The video for Fade To Light is taken from the inaugural live studio recording session at Blueprint Studios in Manchester and is the perfect microcosm for this entire process. What I think really translates throughout is how having an audience in the room fed the band with a unique energy that pushed us to expand our creative horizons. We're thrilled with the results," explains Dan Reed.
While recording the album DRN opened the studio doors to the public and invited them in to be a part of an exclusive series of recording sessions that spanned the globe with tracks that would eventually become Origins recorded at Blueprint Studio's in Manchester, The Power Station in NYC, Nia Studios in Portland Oregon and finally Studio 4 in Stockholm.
"We felt we were in the unique position to make this an immersive global event and break down the boundaries between those who love creating music and those love enjoying it. Each studio provided its own variety of motivation. Whether that be the knowledge of artists of who'd recorded there in the past, personal memories of the location we were in or the friendly faces watching on and inspiring us directly," says Dan Reed.
The concept allowed supporters of the band to intimately witness the whole process of recording a brand new song from scratch with the band individually tracking drums, bass, guitar, keyboards and vocals before inviting the audience to participate and provide backing vocals for the song as can be seen in the brand new video for Fade To Light.
The audience were also witness to a classic Dan Reed Network being re-imagined right before their eyes.
A major part of this idea was taking control of the creative process moving forward as well as reclaiming music we'd recorded in the past. We thought those in attendance would really appreciate us not only creating something new but reimagining one of their favourite songs. We've thoroughly enjoyed revisiting these songs and contemplating the artistic journey we went on at the time and what we now can bring to that now as more mature song writers and musicians," continues Dan Reed.
Dan Reed Network recently announced their upcoming Origins November 2018 Headline UK Tour that will see the band take in major cities across the UK in support of the new album. Special guests on the tour are Mason Hill and Hollowstar.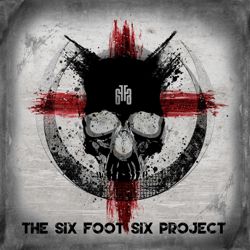 product: Six Foot Six - The Six Foot Six Project
release date: 16.11.2018
label: Pride & Joy Music
PR: Diese E-Mail-Adresse ist vor Spambots geschützt! Zur Anzeige muss JavaScript eingeschaltet sein!
Six Foot Six was formed by Kristoffer Göbel, associated with acts like Falconer, Destiny and Aldaria.
Inspired by his childhood music heroes and all the way to modern metal acts he decided to write the songs on the album "The Six Foot Six Project".
Dedicated to creating an exciting album Göbel invited guest musicians to add their touch. Some of these are guitarist and singer Niklas Stålvind (Wolf), singer Magnus Winterwild (Axenstar) and singer David Åkesson (Quantice). Christoffer Borg (Taste, Art Nation) co-mixed the album and has joined the band as permanent member.
The music video for the first single "Virus inside" was shot with and directed by Patric Ullaeus (i.a. Amaranthe, In Flames, Europe) at rEvolver Film Company.