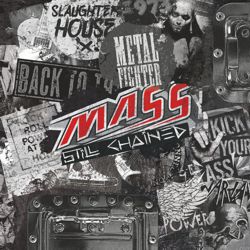 product: MASS - Still Chained
release date: 26.04.2019
label: Pride & Joy Music
PR: world-wide
Contact: Diese E-Mail-Adresse ist vor Spambots geschützt! Zur Anzeige muss JavaScript eingeschaltet sein!
Founded in 1973 with an international line-up (from Germany, Switzerland, USA), MASS in their prime time played about 180 gigs in clubs and at festivals every year all over Europe. They sold over 200.000 albums and received radio airplay all over the continent. The album "Slaughter House" (1979) hit the top 5 of the Greek album charts. A few years later, the readers of a famous German Hard Rock magazine voted MASS on # 4 of the best German Metal Bands after the Scorpions, Accept and Warlock. But fate doesn't care about glory or fame. Just like so many musicians at the time, they had to pay the price for an excessive Rock' n Roll lifestyle which resulted in the breakup of the band in 1987.
Many years had passed before Günther V. Radny (bass) started to think about a reformation of the group when Hard Rock Label SPV released 4 of 8 successful MASS albums on CD as part of their "Rare Classic Series". In 2016, the in Metal circles, highly respected Tom "Warrior" Fischer (Hellhammer, Celtic Frost, Tryptichon) quoted the 1980 released MASS LP "Angel Power" as one of the most important albums of the era in an article in a big German Heavy Metal magazine - the call for a comeback became louder and Radny knew that the time was right.
Because of health reasons, the original line-up wasn't able to perform. So Radny formed a new line-up in January 2017 with Matthias "Wauxl" Pfaller on vocals, Hannes Heid on guitar, Andy Gmeinwieser on drums and Clemens Matejka on organ. Completing the MASS sound with organ was a long desired wish from Radny. So he is not just starting a copy but creates a new chapter of the former most famous Metal Band from the South of Germany: MASS. 40 years after beginning one thing remains and so stays like from first day on the first rule and their highest maxime: "MASS only plays for the audience – 100% Hard Rock!"
The album "Still Chained" was produced by Robert Hoffmann & MASS at Single Coil Studios/ Regensburg and Slash Zero Records/ Abensberg between March and October 2018. The cover artwork was designed by Gisella Sapiña Febrero.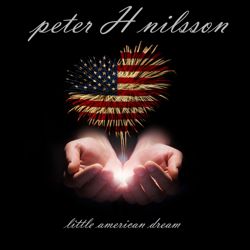 product: Peter H. Nilsson - Little American Dream
release date: 29.03.2019
label: AOR Heaven
PR: world-wide
contact: Diese E-Mail-Adresse ist vor Spambots geschützt! Zur Anzeige muss JavaScript eingeschaltet sein!
Swedish guitar player Peter H Nilsson has been in the musical business for many years in different bands in and extensive touring in his home country. In 2016 Nilsson started to work in his studio tracking new ideas for an album and in June 2017 all songs were done.

Nilsson was at the same time looking for a singer and found what he was looking for via the world's leading music production marketplace Soundbetter: Chris Biano from Nashville, Tennessee and started to discuss
the possibility to work together and finally, in July 2017 the first song was tracked.

At the end of 2017 the majority of all songs were ready but the guitar player felt that the tracks needed something extra. He then started to look for a drummer on Soundbetter and soon found session drummer Jason Meekins from Austin, Texas who was recruited for the album in January 2018. long-time friend and bass player Patrik Adiels from Gothenburg joined for the album in early 2018.

Thomas "Plec" Johansson started to mix the record, which is called "Little American Dream", in September 2018 at his Panic Room Studios in Skövde, Sweden where the record also was mastered.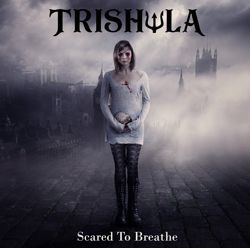 product: Trishula - Scared To Breathe
release date: 29.03.2019
label: AOR Heaven
PR:world-wide
Contact: Diese E-Mail-Adresse ist vor Spambots geschützt! Zur Anzeige muss JavaScript eingeschaltet sein!
British band 'Trishula' is the brain child of UK Guitarist Neil Fraser and was born out of Neil's work on his first solo project which started in 2015. In the mid eighties Neil played in a number of local rock bands from the Staffordshire area of England, and achievements during this time included gaining airplay on Radio Luxembourg with a track called 'Poltergeist', along with securing support slots with bands such as eighties glam rock band 'Wrathchild' who were gaining lots of attention at the time. Since the late nineties Neil has played, toured and/or recorded with bands and artists such as TEN, Rage of Angels, Tony Mills (TNT, SHY). During his time with the band Rage of Angels, Neil had worked alongside Welsh vocalist Jason Morgan and Portuguese drummer Joao Colaco, so when forming 'Trishula', Jason and Joao were Neil's first choice to complete the lineup for recording the album.
The bands debut album 'Scared To Breathe' was initially recorded in Neil's home studio (Farmyard Studios), demo vocals were recorded in various locations in Wales, with final vocal recordings being captured at M2 Madhat Studios (Magnum) under the watchful eye of Sheena Sear, additional keyboards were also added at M2 Studios by Magnum Keyboard player Rick Benton, drums were recorded in Black Sheep Studios in Portugal, with final mixing and mastering was also being undertaken by Sheena Sear and Mark Stuart at M2 Studios.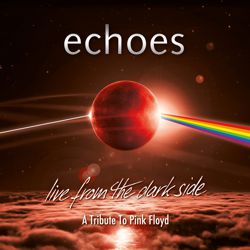 product: Echoes - Live From The Dark Side (A Tribute To Pink Floyd)
release date: 15.03.2019
label: Sonic11/ Pride & Joy Music
PR: world-wide
contact: Diese E-Mail-Adresse ist vor Spambots geschützt! Zur Anzeige muss JavaScript eingeschaltet sein!
Since many years Echoes, the band around guitarist and singer Oliver Hartmann (Avantasia, Hartmann, ex-Rock Meets Classic), is well known as frontman of the most popular and successful German Pink Floyd Tribute meanwhile touring across Europe and far beyond the borders of Germany.
With their successful live DVD/CD "Barefoot To The Moon" (No. #20 at the Media Control Charts Germany 2015), recorded and arranged with pure acoustic instruments and supported by a four-piece string ensemble from Prague, the band has impressively shown that the original's great heritage can be interpreted in an interesting, inspiring and absolutely creative way.
Now in early 2019, the group will release their successor and electrical continuation entitled 'Live From The Dark Side (A Tribute To Pink Floyd)", recorded live at 'Rock Of Ages Festival 2018' in Rottenburg-Seebronn, Germany. Again backed-up by a string quartet on this special evening, the band was supported by the guest appearance of greats such as Midge Ure (Ultravox), Michael Sadler (Saga) and Geoff Tate (Operation Mindcrime), all of them well known as icons of the international Pop and Prog Rock scene, to celebrate and perform the music of Pink Floyd - accompanied by a real lunar eclipse!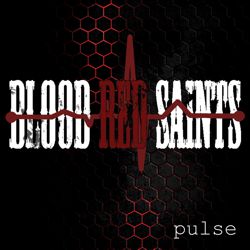 product: Blood Red Saints - Pulse
release date: 22.02.2019
label: AOR Heaven
PR: world-wide
contact: Diese E-Mail-Adresse ist vor Spambots geschützt! Zur Anzeige muss JavaScript eingeschaltet sein!
2019 brings the release of the third album by British rockers Blood Red Saints.
The album, released through AOR Heaven is entitled 'Pulse' on February 22nd, 2019 and sees the band modernising their sound whilst still retaining the big choruses.Guitarist Lee Revill is the man tasked with mixing and engineering the album as well as co-producing alongside Pete Godfrey.
"Pulse" features 11 tracks all written by Revill/Godfrey and the album has a more contemporary edge, trying to push the boundaries of Melodic Rock. Songs such as "Cross to bear" and "Crash into me", edge into radio friendly territory whilst "I'm your Devil" has a more raw punky feel. The title track "Pulse" is all about the chant and should be a great live number, "Animals" and "Message to God" being full on rockers.
The band says: "This album is more personal, dealing with life events of the past year but still maintaining a positive stance, everybody brought their best to this recording, no compromises, no excuses, simply the best 11 songs we could write and we are proud of the results, after all, without music and fun, what is there?"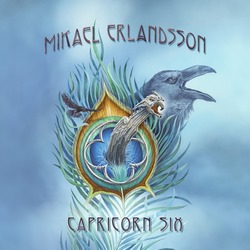 product: Mikael Erlandsson - Capricorn Six
release date: 22.02.2019
label: AOR Heaven
PR: Europe
contact: Diese E-Mail-Adresse ist vor Spambots geschützt! Zur Anzeige muss JavaScript eingeschaltet sein!
Mikael Erlandsson is back with his 6th solo album "Capricorn Six". The Swedish singer is a true Aor/melodic rock legend that with his amazing voice which has been one of the best in this genre for more than 25 years.
Erlandsson had success in Sweden already in 1990 when he was the frontman in the band N´Gang where he had several hits incl. a Swedish song in the Eurovision Song Contest. The breakthrough in the Rock scene happened in 1993 when he released his first solo album. The album topped that year's best of melodic rock charts and had an impact all over the world – but especially in Japan. Later on, 4 more solo albums saw the light of day and Erlandsson guested as singer on albums with Phenomena, Radioactive, Salute, Love Under Cover amongst others. During the last fifteen years Mikael also led his own band "Last Autumns Dream" who released 15 albums and did some touring in Japan, Germany and England.
Now, Mikael Erlandsson is back with a new album filled with songs in his classic style. Musicians on the album are Sayit Dölen (guitar), Pontus Engborg (drums) and Joel Starander (bass). The record was produced by Claes Andreasson and Mikael Erlandsson (Last Autumns Dream, Heartbreak Radio) and mixed and mastered by Martin Kronlund (guest guitar themes on "Eye of the hurricane" , "Break another heart" & "I just wanna love you".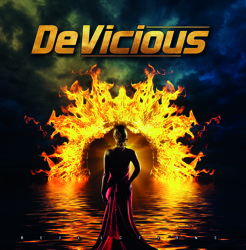 product: DeVicious - Reflections
release date: 01.03.2019
label: Metalapolis
PR: world
contact: Diese E-Mail-Adresse ist vor Spambots geschützt! Zur Anzeige muss JavaScript eingeschaltet sein!
DeVicious is an international Hard & Melodic Rock band with home base in Germany. After the success of their debut album "Never Say Never", released in August 2018, the band didn't want to take a break and went straight back into the studio to record their second album "Reflections".
Founded in 2016 in Karlsruhe, Germany by longtime friends for over 20 years, DeVicious was able to get the Serbian powerhouse vocalist Zoran Sandorov as a steady member into the band. The group consists of Alex Frey (bass, song-writing, production), Radivoj Petrovic (lead guitar), Denis Kunz (keyboards), Lars Nippa (drums), and singer Zoran Sandorov aka Mister Sanders.
On "Reflections" DeVicious follows into their own footsteps. Fans of the band will continue to love their catchy melodies and thriving grooves. "Reflections" is not just a copy of "Never Say Never". The new album contains more riffing, more rhythm and more punch without losing focus on the melodies and the DeVicious trademarks. Producer Alex Frey unlocked all the energy of singer Zoran Sandorov and created a musical environment that supports his powerful range. The second single "Never Let You Go" is a duet with none other than renowned singer Åge Sten Nilsen (AMMUNITION, WIG WAM) from Norway.
DeVicious is better than ever and the band is looking forward to play the new songs and the hits of their debut album live on the road. A tour with AMMUNITION starting March 1st is booked and the band is already confirmed for the HEAT Festival, the Indoor Summer Festival and the Rock & Loc Festival in Germany.