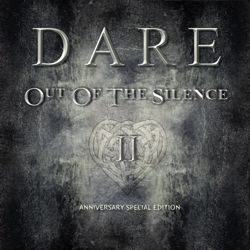 product: Dare - Out Of The Silence II
release date: 29.06.2018
label: Legend Records
PR: Diese E-Mail-Adresse ist vor Spambots geschützt! Zur Anzeige muss JavaScript eingeschaltet sein!
DARE are probably best known for their singer/songwriter Darren Wharton (who first rose to fame in the early eighties playing keyboards with legendary Irish rock band Thin Lizzy). Today DARE are one of the most respected and innovative melodic rock bands on the AOR scene, and have gained cult status among AOR fans throughout Europe, the UK and the world. The band's debut 1988 A&M album 'Out Of The Silence' recorded at Joni Mitchell's Bel Air Studio in Los Angeles, and produced by Nickelback producer Mike Shipley is still widely regarded today as one of the all time great AOR albums.
Darren joined Philip Lynott's Thin Lizzy at the tender age of eighteen and enjoyed 5 great years with the band touring extensively, alongside renowned guitarist Scott Gorham, drummer Brian Downey, guitarists Snowy White (Pink Floyd), Gary Moore and John Sykes (Whitesnake). Working closely with Philip Lynott, Darren also recorded classic Thin Lizzy albums, such as 'Chinatown', 'Renegade', and 'Thunder and Lightning' on which Wharton co-wrote 3 songs, including the hit single 'The Sun Goes Down'. Sadly, the latter was to be Thin Lizzy's last studio album, and in 1986 Darren Wharton returned to his home town of Manchester where, as an outlet for his creative flare for song writing, working with young Oldham guitarist Vinny Burns, formed his own band, DARE.
Following the debut 'Out Of The Silence', Dare's second offering was the explosive 'Blood From Stone' produced by Keith Olsen (Whitesnake, Scorpions).Sadly this was the last album recorded for A&M Records after the company was sold to Polygram in 1993.
In 1994, Thin Lizzy reformed and Wharton found himself back with his old friends Scott Gorham, Brian Downey, John Sykes and Marco Mendosa, playing to packed out audiences across the world. But in 2000 Wharton decided to leave the Lizzy fold, and turn his focus back to DARE
Now living in rugged mountains of North Wales, and working in his own studio, Wharton was soon back writing again. First album off the press was the majestic 'Calm Before the Storm'. Then followed releases Belief and Beneath The Shining Water, each of which gained BBC2 national radio coverage. Arc Of The Dawn was to follow and featured Dare's classic cover of Thin Lizzy's Emerald, and was again playlisted on Planet Rock radio; Each album adding new dimensions to the unique sound that was now synonymous with DARE.
By this time, Darren's long time friend and original DARE guitarist Vinny Burns, was now firmly back in the band; With Kev Whitehead on Drums, Blood from Stone's Nigel Clutterbuck on bass, and Marc Roberts on live Keys Dare's lineup had never been stronger; and in 2016 DARE released their highly anticipated 7th studio album Sacred Ground.
Sacred Ground delighted Dare fans everywhere, and after receiving spectacular reviews for European and UK press, quickly topped the Amazon Rock Charts in four countries, reaching number #1 in the UK, Germany, Spain and Italy. After national chart success in Sweden, DARE also reached new heights in America, hitting number #12 in the U.S. Amazon Rock charts, and number #2 in the Japanese International Imports charts.
Following acclaimed live performances in the UK, Rockingham, London Roundhouse, Germany's Rock Of Ages, Sweden Rock Festival, Spain, Athens, Norway, the band's reputation grew from strength to strength, reinstating Dare's cult status in Europe and the UK and the world. With the first single 'On My Own' being playlisted on Planet Rock Radio for over 3 months, the band once more found themselves back on top of the AOR Rock scene.
Now 2018 promises to be another great chapter in the book of DARE, as the band celebrate their 30yr Anniversary with a Special Edition re-release of their debut classic album 'Out Of The Silence'. Out Of The Silence II has been completely re-recorded and in Wharton's own words "has taken on a new life". Rockier and harder sounding than and the original version, this fresh new recording will set the stage for the bands European tour starting off at London's Shepherd's Bush Empire on the 18th May. With a brand new studio album set for 2019, it's clear that DARE are back to stay, and ready to Rock!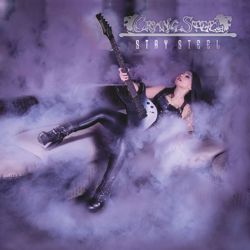 product: Crying Steel - Stay Steel
release date: 15.06.2018
label: Pride & Joy Music
PR: Diese E-Mail-Adresse ist vor Spambots geschützt! Zur Anzeige muss JavaScript eingeschaltet sein!
Crying Steel were founded in Bologna in 1982 from the ashes of the Hard Rock group WURDALAK. The founding members were Alberto Simonini (guitar) and Angelo Franchini (bass), who were joined by Luke Bonzagni (vocals) and in 1983, and after various line-up changes, by Luca Ferri (drums) and Franco Nipoti (guitar). After a couple of demos, the Italians released their debut EP "Crying Steel" in 1985.
During the next two years the group intensified their live activities throughout Italy including a performance at Heavy Metal Festival in Bologna in June 1986 with Motörhead and Twisted Sister. After more demo and promo releases, the debut LP "On The Prowl" came out in 1987. This was a revolutionary album - at least for the Italian New Wave of Heavy Metal (NWOIHM), as it was the first to be also released on CD. In September 1988 the line-up changed again. Simonini and Bonzagni left Crying Steel and were replaced by Michele Vanni and Lisa Bisognin. In March of 1990 Michele Vanni also left when Francesco Di Nicola joined the group. In the same year, the band performed some gigs in Russia with Massimiliano Merlini as new singer in the line-up. Some more gigs followed in 1994 and 2003 - reunions which saw Crying Steel perform with the classic line-up (Simonini / Grandchildren / Bonzagni / Franchini / Ferri). In 2006, Crying Steel were signed by Italian label My Graveyards Production and began to record the new record "The Steel Is Back" which was released in 2007. Shortly after the album came out, Simonini unfortunately decided to leave the group. Max Magagni stepped in for the release party. Luca Bonzagni then had to leave the band due to differences with the other members until Crying Steel announced their new singer Stephen Palmonari in November 2009. Another series of concerts followed and included a performance at the British Fest. The follow-up album, "Time Stands Steel", was released in April 2013. In June 2013, Crying Steel parted ways with singer Palmonari who was immediately replaced with Ramon Sonato and Luigi Frati . Before the concert held in Reno in February 2014, Friars Luigi replaced Max Magagni who had to leave due to increasing work commitments. After this line-up change, the group intensified it's touring schedule once more and also represented Italy at Wacken Open Air's 25th Anniversary. In 2015, they played the Greek festival "Metal Rites" in Athens with Jag Panzer and signed a record deal with local label No Remorse Records before playing with former Iron Maiden singer Blaze Bayley in 2015. In 2016, Crying Steel celebrated their 30th Anniversary with a live show at Lokomotiv Club in Bologna with their friends Rain, Markonee and later on supported the American band Riot. A special box set containing a reprint of "On The Prowl" + a DVD with the performance at Wacken Open Air 2014 was released in 2016, and Mirko Bacchilega became the new singer. In 2016, Crying Steel announced that the coming studio release will feature Tony Mills (Shy, TNT), one of the greatest voices in the international rock scene, on vocals. Crying Steel also played Paris Metal Fest in 2017.
Crying Steel during the recent years have also shared the stage as well with Twisted Sister, Motörhead, Grim Reaper, Demon, Diamond Head, Girlschool, Angel Witch, Gotthard, Praying Mmantis, Vanadium, Raven, Satan, Killer, Jag Panzer, Behemoth, Razor, Riot, Blaze Bayley, Decapitated, Van Canto, Hammerfall, Hatebreed, Black Star Riders, Carcass, Children Of Bodom, Hellyeah, King Diamond, Arch Enemy, Amon Amarth, Kreator, Accept, Megadeth, Saxon, Skid Row, Slayer, Sodom, Steel Panther, Wasp and more…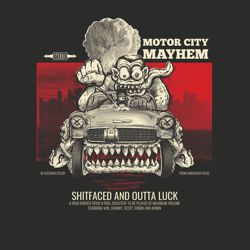 product: Motor City Mayhem - Shitfaced And Outta Luck
release date: 25.05.2018
label: Metalapolis
PR: Diese E-Mail-Adresse ist vor Spambots geschützt! Zur Anzeige muss JavaScript eingeschaltet sein!
Ready for some High Action Rock'n Roll out of the gutter?
Out of the ashes from SHOTGUN EXPRESS, the dirtiest band ever out of Stuttgart/Germany, MOTOR CITY MAYHEM will continue their legacy with an even dirtier album. SHOTGUN EXPRESS has been the winner of the German Rock and Pop Award as the best (Hard) Rock band back in 2012. They have been on tour with GREAT WHITE before they parted ways with their singer. Instead of continuing with their old brand, they decided to do a complete new start.
With the guitarists Johnny & Scott and bassist Robin as well, the main people from back then are involved in MOTOR CITY MAYHEM. Singer Van also is from the old family, since he was a temporary replacement as a guitarist for Scott in SHOTGUN EXPRESS. The line-up is completed by drummer Armin who came from their fellows STROKER ACE.
MOTOR CITY MAYHEM stands for dirty Street Rock'n Roll from the late 60ies/early 70ies like MC5, BLUE CHEER or THE STOOGES combined with the Scandinavian Street Rock sound like THE HELLACOPTERS, BACKYARD BABIES or GLUECIFER.
The self-produced album "Shitfaced And Outta Luck" will make you dance, sit on your old triumph bike to ride down Route 66 and brings back the time when Hard Rock music was pure, rude and real.
No bullshit, just pure fucking music!!!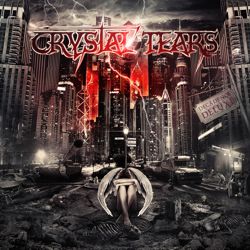 product: Crystal Tears - Decadence Deluxe
release date: 18.05.2018
label: Pride & Joy Music
territory: world
PR contact: Diese E-Mail-Adresse ist vor Spambots geschützt! Zur Anzeige muss JavaScript eingeschaltet sein!
"The world's a stage, we plug & play"! With a steady evolution from the band's first demos to its latest instalments, Crystal Tears have managed to leave their mark as one of the most qualitative heavy metal acts, proven to be a persistent, innovative & unstoppable force. Their previous testimony "Hellmade", with music videos involving Ron "Bumblefoot" Thal (ex-Guns N' Roses, Sons Of Apollo) & actors Lew Temple (of The Walking Dead fame) & Lou Taylor Pucci (Evil Dead) - initiated their first European tour (with Mystic Prophecy), followed by their own headline Greek tour & a few more extended shows with Firewind/ ex-Ozzy Osbourne's Gus G.
Having gained a formidable reputation for delivering the goods on stage & via their honest and sing-along anthems, Crystal Tears strike back with the massively anticipated new, 5th album "Decadence Deluxe". With producer R. D. Liapakis (Mystic Prophecy, Devil's Train, Suicidal Angels etc.) on the front again, the quintet delivers high quality heavy metal dedicating heart & soul, managing to sound constantly inspired & fresh. The record includes a stunning cover version of Judas Priest's "Heart Of A Lion".
Crystal Tears have always been original. And this unique blend of dynamics in aggressiveness & harmony has been introducing 'em continually to new audiences all over the world. And as good ol' friend Ryan Roxie (Alice Cooper, ex-Slash's Snakepit) says... "all is rock"! And the story continues...
The artwork for "Decadence Deluxe" was designed by Caio Caldas (Dragonforce) and guest musicians include Ryan Roxie (Alice Cooper, Slash's Snakepit), Karis Charisma (Deadsquad), Julien Nutz Deyres (Gorod) and Fidel De Jesus (Xeno Devata Project).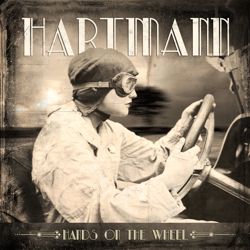 product: Hartmann - Hands On The Wheel
release date: 18.05.2018
label: Sonic11/ Pride & Joy Music
territory: world (excl. radio PR in Germany)
contact: Diese E-Mail-Adresse ist vor Spambots geschützt! Zur Anzeige muss JavaScript eingeschaltet sein!
The history of HARTMANN started in 2005 with the debut 'Out in the cold', often reviewed as 'Album of the month' in a wide range of rock magazines all over the world. With their successful followers 'Home' (2006), '3' (2009), 'Balance' (2012), the live & acoustic DVD/CD 'Handmade' (2008) and the compilation 'The Best Is Yet To Come' (2013) the band has meanwhile worked out their status as being one of Germany's best modern hard rock bands that is offering international high-class melodic rock. The band also enjoys the good reputation as an outstanding live band and has been called to tour with rock legends as Toto, The Hooters, Uriah Heep, Edguy, Mother's Finest, Y&T and others. Their latest album 'Shadows & Silhouettes' (2016) has been accompanied again with a club tour and many festivals last summer.
Now the forthcoming new album 'Hands On The Wheel' – way more rough and rocking and than its predecessor - will be released May 18th 2018 on the artist's label Sonic 11 Records in cooperation with Pride&Joy Music/Soulfood, again co-produced by Sascha Paeth (Avantasia, Beyond The Black, Kamelot).
Including the participation of guest musicians as Jimmy Kresic (The Roots, Rock Meets Classic), Karolina Galbavà & Irena Morisakovà (Hans Zimmer), the album will contain the catchy singles/videoclips 'Don't want back down' and the very special duet 'Simple man' feat. Mr. Big vocalist Eric Martin, accompanied by a huge promotion-/video-campaign of Germany's No 1 rock radio station Rockantenne and a special Facebook & online campaign.
Since the late 90's founder Oliver Hartmann is known as a highly respected singer and guitarist on the international music scene due to four albums with the band At Vance, studio work for hard rock and metal acts as Hammerfall, Rhapsody, Helloween or Edguy, as a long time studio and live member of top sellers as Avantasia and as part of 'Rock Meets Classic' that is featuring the big names of the international rock scene: Alice Cooper, Ian Gillan, Uriah Heep, Status Quo, Thin Lizzy, Paul Rodgers, Eric Bazilian, Jimi Jamison, Midge Ure, Steve Lukather, Chris Thompson, Bonnie Tyler and many others.
Besides that Oliver Hartmann is also fronting the successful Pink Floyd Tribute Echoes that climbed up to No 20 of the German charts in 2015 with their acoustic live DVD 'Barefoot To The Moon' and received outstanding critics world wide.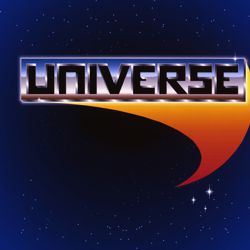 product: Universe - Universe
release date: 13.04.2018
label: Pride & Joy Music
territory: Europe
PR contact: Diese E-Mail-Adresse ist vor Spambots geschützt! Zur Anzeige muss JavaScript eingeschaltet sein!
UNIVERSE started in 1982 in Upplands Väsby, Sweden, where hard rock ruled the streets. The members hailed from several different local bands. After leaving the band Moon, lead guitarist Michael Kling, who founded the band WC in the late 70's with John Norum, became one of UNIVERSE's founding members. Bassist Hasse Hagman, who played in Joey Tempest's first band, along with drummer Anders Wetterström and guitarist Per Nilsson, all came from the band Twilight. Once UNIVERSE got their hands on keyboard player Fredrik Kriström and singer Kjell Wallen, the band was complete. They played diligently for a couple of years all over Sweden, opening for Nazareth, among many other gigs. In 1985, the band released its self-titled debut album with songs like "Rollin' On", "Stories from the Old Days", and "Strong Vibrations". In 1986, Kjell Wallen left the band on good terms following creative differences and was subsequently replaced by Janne Åström. With Janne as the new frontman, the band focused fully on a follow-up to their debut album. Several demos were recorded but never ended up in the right hands. The band dissolved in early 1988 and then had a short reunion for a final show in the ice hall in Upplands Väsby later that year.
The band members went their separate ways, each showing up here and there in different contexts with connections to music. Everyone maintained occasional contact and eventually Per Nilsson reached out to the others to see if they were interested in playing together again. In 2002, all the members met up together for the first time in 14 years. They immediately knew they wanted to play again, and became convinced that the old material still had potential. Everyone agreed that a new album had to be released, but also that they were being pulled in different directions. For several years they kept continuous contact, waiting for the time when recording an album became inevitable. At first, UNIVERSE lacked a singer, but suddenly one day he was just there. Andreas Eklund (ex-House Of Shakira) became the new front man, his narrative lyrics and tasteful melodies opening the door to another dimension, so the band could take a bigger step into the galaxy. Now, finally, UNIVERSE is back as UNIVERSE INFINITY with "Rock Is Alive", a powerful album that is a tribute to the music of the 70's and 80's, and to their youth in Upplands Väsby.
Also on April 13th, 2018, Pride & Joy Music in co-operation with Universal Music Sweden AB will re-release the UNIVERSE's classic self-titled album from 1985. Ltd. on 1000 copies only, the re-issue will be remastered and come with an extended 12 page booklet.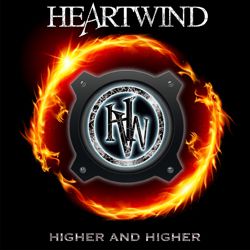 product: Heartwind - Higher And Higher
release date: 27.04.2017
label: AOR Heaven
PR: Diese E-Mail-Adresse ist vor Spambots geschützt! Zur Anzeige muss JavaScript eingeschaltet sein!
With members from bands like Constancia, The Poodles, Token, Narnia and Essence of Sorrow, and with guest stars Nina Söderquist (Bjorn Skifs/Badrock, Champions of Rock a.o.), Janne Stark (Grand Design, Mountain of Power a.o.), and Tåve Wanning (The Voice, Adrenaline Rush, Peaches), new melodic hard rockers Heartwind may come across as one of those one off band projects, but nothing could be more far from the truth. Heartwind is the story of two old friends, with a common love for classical melodic hard rock and AOR, that after fifteen years of friendship started to write the album they always had wanted to listen to themselves. Over a meal in downtown Stockholm, guitar player and songwriter Goran Engvall (former with Hitworks) and progressive/melodic keyboard player and fellow songwriter Mikael Rosengren (Constancia, Token, Scudiero), laid down the vision for what was yet to come. 15 original songs and 12 months later, Mikael started to pull some strings from his many fellow musicians in the Swedish hard rock scene since 20 years back. The two songwriters were amazed with the positive response they got on their first demos, from hard rock industry people & fans. It became evident that they were going to be able to attract some great talent to the album and the band. Believing in the importance of fellowship and a strong people fit when starting a band, Mikael and Göran started to dig in closest ground: Drummer Peter TrumPeter Svensson (Constancia, Faith) and singer Germán Pascual (Narnia, Dj Mendez, Essence of Sorrow), happily joined the band, and two key pieces of the puzzle came into place. With Peter and Germán onboard, the band knew they had both a powerful backbone and a phenomenal front man in place!
Germán invited his old friends, and former band mates, guitar virtuoso Martin Hall (Germán Pascual band) and bass wizard Germain Leth (The Poodles, Watchmen) to join the band and magic was about to happen. When also the very well respected Fredrik Folkare (Unleashed, Firespawn, Eclipse, Scudiero a.o.), accepted to team up to produce and mix, the band knew they had something special going. Fredrik's contribution also as a musician on the album (guitar & bass) cannot be underestimated.
With classical albums like Hysteria (Def Leppard), 1987 (Whitesnake) and Escape (Journey) serving as inspiration, the intention from the band has been to get every single track to stand on its own two feet! Timeless melodic hard rock with a modern but still genuine sound!
After publishing a short teaser on Youtube, just before X-mas 2017, Heartwind stood ready as a band and was offered record deals by no less than three (!) different labels. Heartwind was happy to sign with AOR Heaven in early January and making an old dream come true.
The album is mixed and produced by Fredrik Folkare, Chrome Studios, and mastered by Erik Mårtensson, Blowout Productions (Eclipse, Ammunition, WET a.o).
Heartwind is ready to rock the world!