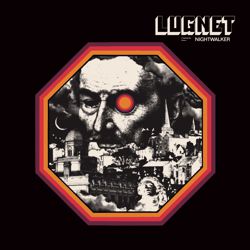 product: Lugnet - Nightwalker
release date: 25.01.2019
label: Pride & Joy Music
PR: Europe
contact: Diese E-Mail-Adresse ist vor Spambots geschützt! Zur Anzeige muss JavaScript eingeschaltet sein!
With a dedicated, tough, gritty sound of 70´s hard rock, the Swedish band Lugnet strikes with full expression. Their debut album was released 2016 and struck a chord around the world with great reviews.
The band thrives on new singer Johan Fahlbergs (Jaded Heart) voice with immense power and range. The extraordinary driving rhythm section consists of bass player Lennart "Z" Zethzon (Badge) and drummer Fredrik Jansson (Angel Witch, ex Witchcraft). New guitar player Matti Norlin adds (Badge and solo artist) a great bluestone, together with heavy guitar riffs from Marcus "Mackan" Holten.
The new album "Nightwalker" will take the listener to a new experience with a wide range of arrangements and sounds, where each song tells it's own story which will take all 70's Hard Rock fans by storm. Swedish cover artist Robin Gnista designed the artwork. "Nightwalker" will be released on January 25th, 2019 on Pride & Joy Music as CD, LP and on all digital platforms.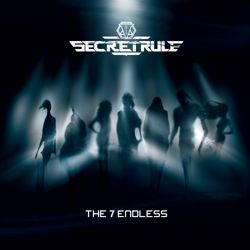 product: Secret Rule - The 7 Endless
release date: 25.01.2018
label: Pride & Joy Music
PR: world
contact: Diese E-Mail-Adresse ist vor Spambots geschützt! Zur Anzeige muss JavaScript eingeschaltet sein!
Secret Rule was formed in the beginning of 2014 with the intention to create a special sound with powerful rhythms and catchy melodies. During these five years, Secret Rule conquered their space in the metal scene.The band is fronted by the powerful and crystal clear vocals from Angela Di Vincenzo, masterminded by lead guitarist Andy Menario, with accurate bass playing by Michele Raspanti and the powerful drumming from Nicola Corrente.
Secret Rule's live shows offer a lot of energy and consist of a mix of heavy guitar riffs with electronic elements and incredible keyboard lines – a total impact between metal music and awesome melodies.
Three albums, "Transposed Emotions" (2015), "Machination" (2016) and "The key to the world" (2017), so far have been released. The group built a solid fan base, supported by their live activity and featured special guests like Aylin (Sirenia), Stefan Helleblad (Within Temptation), Henrik Klingenberg (Sonata Arctica), Timo Somers (Delain), Sander Zoer (Delain, Leah) and Henning Basse (Mayan, Firewind).
Secret Rule played a lot of shows all over the Europe, including headlining European tours, sharing the stage with great bands such as Delain, Beyond the Black, Xandria, Serenity, Kobra & the Lotus, Blaze Bayley, Visions of Atlantis and Cellar Darling and performing festivals including the Barcia Metal Fest and the Metal Fest Event - Femme.
Secret Rules' new, fourth album is called "The 7 Endless" and shows a progress in the band's sound. This time, all aspects were handled of by the band themselve. The concept was inspired by "The Endless", characters created by Neil Gaiman for the comic book "The Sandman".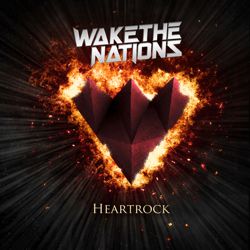 product: Wake The Nations - Heartrock
release date: 25.01.2019
label: AOR Heaven
PR: world
contact: Diese E-Mail-Adresse ist vor Spambots geschützt! Zur Anzeige muss JavaScript eingeschaltet sein!
Heart-shaped rock from Finland! The second album of Wake the Nations (WTN) is loaded with fresh AOR tracks containing a twist of the 80's melodic hard rock.
In 2009, Risto Tuominen got interested in a band that was being established by Janne 'Gekko' Granfors: a grunge-type of band with Krister Stenbom on the lead vocals, Tuomas Pelli on drums, and Gekko on guitar. They were after a bass player, but since Risto came along, Gekko took the bass guitar. A hard rock band 'Villa Sucka' was formed. They wrote songs actively and recorded an EP during the spring of 2010. In the same year, Risto got recruited to a melodic rock/AOR band 'Human Temple'. Gekko soon followed him. In those times, Jori 'Jorge' Tojander was the keyboard player of Human Temple.
As Human Temple was having a break, Risto decided to start recording his solo album in 2012. During the past years, he had written some songs that were never published. Risto asked Jorge, Gekko and Kalle Saarinen, all from Human Temple, to help him with the record. Also, Tuomas got an enquiry whether he could join. Initially the idea was to record already written songs just for his own sake, with good quality. But things got more and more ambitious... Risto came up with a thought of 'Wake the Nations' project band. Janne Hurme (Human Temple) and Petri Kitti (Violent Code) permitted him to record two of their songs as well, and so the album became to form an entity of its own.
It took a year to fine-tune the songs. When it was time to record the vocals, Risto wasn't confident enough to do it himself. So, he began to search for proper singers. In 2013, he found Estef Martinez (Insider) from Ecuador, Dado Topić (Time) from Croatia, Taage Laiho (Kilpi), and Nils Nordling (Silver Bullet). Janne Hurme and Krister Stenbom were invited also. In addition, Timo Pelander (Finlanders) played guitars and Jari Pailamo (King Company) keys on some tracks. 'Sign of Heart' was born in January 2015. The album got its way to the top-50 of the official Finnish chart in the first week after release.
The band did not have a fixed front man and they were not supposed to tour anyways. But as a one-time-occasion, they played at album release party, it became evident that WTN would continue playing for live audience. Soon Krister joined the band and WTN hit bigger stages. Live performance in DBTL festival 2015 was a turning point: WTN opened for Sunrise Avenue and got some international interest after their show. Ever since, the band have been playing numerous gigs: for instance, they have toured Germany numerous times and supported Swedish metal act Dynazty during their 'Titanic Mass' tour in Finland. These guys are known not only for their music, but also energetic and positive attitude which is present on and off stage.
During the years 2016-2018, WTN wrote and recorded material for 'Heartrock'. It was done in cooperation with some of the best melodic hard rock professionals in Scandinavia. For instance, writers also include gurus as Sören Kronqvist (Joe-Lynn Turner/One Desire) and Thomas Wikström (Therion), mixing and mastering was conducted by the almighty Erik Mårtensson (Eclipse/W.E.T.), producers include Ilkka Wirtanen (Reckless Love/The Nights). The end result being a solid yet diverse melodic AOR album with stadium rock sounds, a hint of the 80's, and interesting stories of life and love.
product: Come Taste The Band - Reignition
release date: 25.01.2019
label: AOR Heaven
PR: world
contact: Diese E-Mail-Adresse ist vor Spambots geschützt! Zur Anzeige muss JavaScript eingeschaltet sein!
Come Taste the Band (CTTB) is a Norwegian classic hard rock band, founded in 1997 by guitarist Jo Henning Kaasin and singer Vidar Heldal. The early line-up, included bass player Ståle Naas, Eldar Melkvik on keyboards and Frode Flatland on drums. In the early years, CTTB was a Deep Purple tribute band and released two CD`s with Deep Purple songs; «A Tribute To Deep Purple» in 1999 and «Live» in 2006. From 1997 to 2007, CTTB played hundreds of concerts in Scandinavia.
In 2007, CTTB were asked by the Norwegian festival, Kartfestivalen, to play a concert with former Deep Purple singer/bass player, Glenn Hughes. This show resulted in a partnership that lasted until 2010, when Hughes founded Black Country Communion with Joe Bonamassa. Glenn Hughes & CTTB did four tours together, playing Deep Purple Mk III and IV classics.
In 2011, Come Taste the Band teamed up with former Deep Purple/Rainbow-singer, Joe Lynn Turner. JLT & CTTB toured Scandinavia, doing both Rainbow and Deep Purple material. Together they hit the road between 2012 to 2014. During days of, Turner, guitarist Jo Henning Kaasin and bassplayer Ståle Naas wrote and started recording two brand new songs, Tied Down and Don`t Let Me Bleed. Both songs ended up on the new CTTB album, «REIGNITION».
2014 also saw CTTB doing two concerts with former Rainbow singers, Doogie White and Graham Bonnet + Norwegian singer, JORN Lande. Come Taste the Band have changed the line-up several times during the years, with only leader and guitarist, Jo Henning Kaasin, singer Vidar Heldal and bass player Ståle Naas staying constant in the band.
In 2017 celebrating 20 years, CTTB played two big sold out shows with former Whitesnake guitarist, Bernie Marsden and Doogie White (Rainbow/Michael Schenker). After those concerts Doogie White and Jo Henning Kaasin started to write new material.
CTTB landed a record deal with AOR Heaven in November 2017 and recorded seven songs with Doogie White as the singer. Those songs were recorded at Juke Joint Studio, Notodden and Stable Studio, Oslo – Norway. The band now is joined by Swedish musicans, Birger Löfman on drums and Svenne Jansson on organ/keyboards. The album was produced by Halvor Halvorsen/Jo Henning Kaasin & CTTB, with Leif Johansen (Phenomena/21 Guns/A-ha) helping out with engineering. Njål Frode Lie mixed and mastered the album.
The album «REIGNITION» includes 9 classic hard rock tracks, played mostly live in the studio and with lots of improvisations. Doogie White is singin on 7 tracks and Joe Lynn Turner on 2 tracks.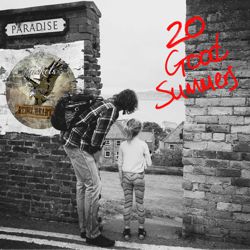 product: Buckets Rebel Heart - 20 Good Summers
release date: 07.12.2018
label: Pride & Joy Music
PR: world, excl. Japan
contact: Diese E-Mail-Adresse ist vor Spambots geschützt! Zur Anzeige muss JavaScript eingeschaltet sein!
Buckets Rebel Heart is the new band formed by ex Bad Company and Humble Pie guitarist Dave "Bucket" Colwell, along with former 720 & New Torpedoes drummer, Paul "Taff" Edwards. The line-up is completed by lead vocalist Jim Stapley and bass player Dave "Boycie" Boyce, previously of The Quireboys.
December 7th, 2018 sees the release of the band's debut album 20 GOOD SUMMERS via Pride & Joy Music, showcasing 12 songs written by Colwell and Edwards. Mixed in Nashville, by Grammy Award Winner Ben Fowler, the album also features vocal contributions from Mollie Marriott and Rick "Georgia Satellites" Richards, among others. Hit the Song tab to hear three songs from the album.
The band made their live debut in June, going down a storm at the SWEDEN ROCK FESTIVAL 2018 – go to Youtube to see some great footage from the show, plus the official video for the song "Rebel Heart".
"Springsteen, Lynyrd Skynyrd, Georgia Satellites, Bad Co, Humble Pie?...if you like any of these bands, there is no reason why you will not like 20 Good Summers,,,,,12 cracking songs!" (Mark Taylor/ Record Collector)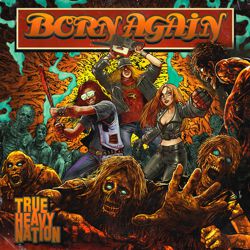 product: Born Again - True Heavy Nation
release date: 07.12.2018
label: Pride & Joy Music
PR: world
contact: Diese E-Mail-Adresse ist vor Spambots geschützt! Zur Anzeige muss JavaScript eingeschaltet sein!
BORN AGAIN is a French Heavy Metal band which originally was formed in 2016, set on creating a melodic and heavy sound enlivened by a strong vocal performance.
The result is a mix between 1970's and 1980's bands like Motörhead, Judas Priest, Thin Lizzy and Black Sabbath. Their first album "Strike With Power" received very good feedback all around the world.
The sophomore release "True Heavy Nation" now is the first album on Pride & Joy Music and will be released on December 7th, 2018. Stan W. Decker (Primal Fear, Ross The Boss, Stryper) designed the artwork. The mix was handled by Pierre-Emmanuel Péllison at Studio PE in Besancon, France.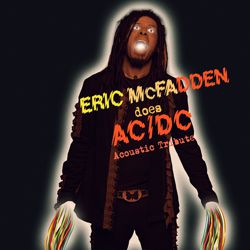 product: Eric McFadden - EMF does AC/DC
release date: 13.11.2018
label: Bad Reputation
PR: Germany, Austria & Switzerland
Contact: Diese E-Mail-Adresse ist vor Spambots geschützt! Zur Anzeige muss JavaScript eingeschaltet sein!
"When it comes to covering AC/DC, it's important to bare in mind that you can't rock AC/DC songs harder than AC/DC. As a lifelong fan of the band, it seemed that it would be preferable to pay tribute to them by interpreting their songs in a completely different way. To go the other direction, and do an all acoustic homage to these rock legends. For me, playing the songs in this way exposed just how good the songs are, and how much substance there is beneath the bombast of the loud guitars and wailing vocals.
This was recorded in a pretty raw, organic fashion, with few overdubs. We left in the mistakes, because the opposite of perfect is awesome. Please have a listen and take a joyride with us on the highway to heck", Eric McFadden
After Pat McDonald and his Tribute to Depeche Mode, it's the turn of Eric McFadden, the master of the voodoo gypsy blues, to attack a monument of the Rock.
It is a sacrilege then to strip the biggest group of of all times of rock 'n' roll? Without the electricity of Angus Young, the frenzy of Malcom and hoarse voice of Bon or Brian, whom are worth these compositions which enriched all the physiotherapists of the whole world?
We knew it for a long time, Eric is a master of covers. Then we shall not be surprised seeing him excelling at this dantesque repertory provided with its acoustic guitar, sometimes slide, sometimes bluesy, sometimes hispanicist and with its great hot voice that sometimes come to help with relevance a violin, a tambourine or feminine choir.
From the intro of Hells Bells, Eric takes us in his world. The strings are made dark when arises his voice from beyond the grave close to a Tom Waits. It is the Baron Saturday that sounds the gathering of its zombies at the sound of the bells of hell. The big gathering of the damned of the Rock 'n' roll!!! That come to support the women who know magnificently how to keep the Rhythm, although it is splendidly slowed down and erotized by the Californian guitarist. We celebrate and we drink in a bar filled with smoke in the vapors of strong alcohol. It is its tour in the jazzy stenches with this humming double bass and this hispanicist guitar. Adorned to begin the furious evening in the sound of a Beatin Around the Bush plunged into an American bayou, Eric McFadden takes then the leisure to calm us by admiring the full moon at the sound of a mandolin sublimated on a melancholic Shook Me All Night Long. But the mass is far from being ended and McFadden settles to put us an uppercut in teeth, quite there bluesy slide rock 'n' roll. But we talk maybe too much! It is enough to listen to these arpeggios of violin and this ardent voice to melt you as vampires in the contact of blinding light of the sun. We are in Sin City, don't forget it and it is naturally Whole Lotta Rosie who sparks things off. Executed in acoustic guitar slide completely, the native of Albuberque makes a success of his bet. Some pinched ropes, a voice come of besides grave, Eric McFadden plunges the title into the deep bayou where the soul of the old men bluesmen spreads as a trail of alcohol. It's a long way to the top if you want to rock 'n' roll nowadays. No matter whether it is at the edge of a truck, of a motorcycle or any vehicle, let us take advantage of this magnificent journey which offers to us Eric McFadden and Ride on !
Let There Be Rock !