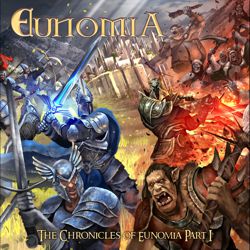 product: Eunomia - The Chronicles Of Eunomia Pt.1
release date: 24.08.2018
label: Pride & Joy Music
PR: Diese E-Mail-Adresse ist vor Spambots geschützt! Zur Anzeige muss JavaScript eingeschaltet sein!
Eunomia is a Power Metal band from Norway formed in 2011 by Peter Danielsen. The group released a demo EP called "Crystal Sword" in 2013, and started writing and recording the debut album "Chronicles Of Eunomia Part 1" in 2016. After two years in the making, the record is finally ready to be unleashed.
It is set place in the fantasy world of Valley Doom and Eunomia created by the two brothers Marius and Peter Danielsen. The band invited several guests to help tell the story of Eunomia. With musicians such as Alessandro Conti from Luca Turilli's Rhapsody and Twilight Force, Henning Basse from Firewind and Victor Smolski (Almanac, ex Rage), they have created an epic and cinematic concept album. The full cast is found in the attached pdf. "Chronicles Of Eunomia Part 1" was produced by the Danielsen brothers in Ålesund, Norway.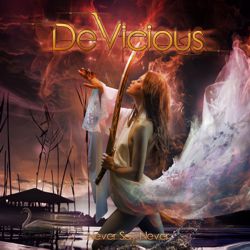 product: DeVicious - Never Say Never
release date: 24.08.2018
label: Pride & Joy Music
PR: Diese E-Mail-Adresse ist vor Spambots geschützt! Zur Anzeige muss JavaScript eingeschaltet sein!
DeVicious are an international Hard Rock band with a home base in Germany. The band has so far released five video clips, and "Never Say Never" now marks their first physical release which was set for a release to August 24th, 2018 on Pride & Joy Music.
Founded in 2016 in Karlsruhe, Germany by six long time musician friends who in the past have performed and recorded with Andi Deris Band, Chryztyne, Umbra Et Imgao and Zar, the group has the intention to play 80's type of Hard Rock.
The group consists of Alex Frey (bass, song-writing, production), Radivoj Petrovic (lead guitar), Gisbert Royder (rhythm guitar), Denis Kunz (keyboards), Lars Nippa (drums), and Serbian singer Zoran Sandorov aka Mister Sanders. After the release of the first videos for the tracks ""Everything" and "Penthouse Floor" in early 2018, the band toured in Germany together with the bands Xtasy and Ammunition in March 2018. In December 2018, DeVicious will again hit the road as support for none other than US Hard Rock legends Hardline. Album No.2 already is in the making.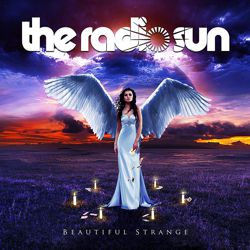 product: The Radio Sun - Beautiful Strange
release date: 24.08.2018
label: Pride & Joy Music
PR: Europe only
Australian melodic rockers The Radio Sun have done it again with their new album 'Beautiful Strange'! With the band's debut album released in 2014, this will be the fifth album in five years!
The Radio Sun have worked very hard to build up their following by touring all over the world in support of each and every release. Performances in Japan, Europe, United States, United Kingdom and their home country Australia has showed the band's ability to rise. The Radio Sun are the first band to ever play Hard Rock Hell AOR Fest U.K four times in a row, whilst also having played at Melodic Rock Fest on four different occasions.
The four piece group is fronted by the charismatic Jason Old on lead vocals, guitar slinger Stevie Janevski, bassist Anthony Wong & drummer Gilbert Annese. With all four members singing backing vocals, the boys delve into layered vocal harmonies reminiscent of the classics - Queen, The Sweet & Def Leppard. This is not to say that they don't have their own sound. The Radio Sun have great unique hooks in their songs. The new album is another progression for the band, with songs like 'Hold On Tight' and 'Miss Wonderful' grooving like never before. 'As Long As You Want Me' and 'Five Years After' are both melodic bliss, boosted by a great production by Paul Laine (solo, The Defiants) and mastering by Bruno Ravel (Danger Danger, The Defiants).
The Radio Sun is feel good music and sounds just as strong acoustic or electric. Last year the boys performed acoustic shows in Japan and this year saw The Radio Sun invited to play the prestigious Sweden Rock Festival.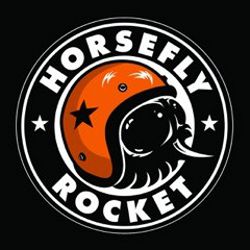 product: Horsefly Rocket - s/t
release date: 29.06.2018
label: Bug Valley Records
PR: Diese E-Mail-Adresse ist vor Spambots geschützt! Zur Anzeige muss JavaScript eingeschaltet sein! (print PR only, only in Germany)
Alles begann im Jahr 2012 als Kevin Holloway von einer musikalischen Truppe der in Mannheim stationierten US Army in einem großen Proberaumkomplex aufgrund deren Truppenabzug in die Heimat eine Tür weitergereicht wurde. Der damals 20-jährige Holloway überzeugte schon früh mit gesanglichen Qualitäten und einem kompromisslosen Rock n' Roll-Lifestyle.
Er passte gut in die namenlose Formation der klassischen Rockbesetzung, welche sich auf Cover Songs der letzten Jahrzehnte spezialisierte. Zusammen mit Gitarrist
Michael Fassl und Schlagzeuger Oliver Cors wurde ein Grundstein für Horsefly Rocket gelegt. Zeitliche Probleme der Mitmusiker ließen dieses Projekt aber erst einmal wieder einfrieren.
Nachdem sich Fassl ein halbes Jahr den Eigenkompositionen und Holloway den Textdichtungen widmete, wurde schnell klar, dass es mit geistigem Eigentum interessanter vorangeht als mit sinnlosem Zeitvertreib einer Top 40-Band.
Minderbemittelte Demoaufnahmen in der Vorratskammer von Fassls Wohnung wurden schnell gemacht, und die Chemie stimmte auch.
Bassist Florian Müller und Gitarrist Kai Bronner stießen zur Band hinzu, und regionale Gigs wurden gebucht. Allerdings kündigte zu diesem Zeitpunkt Sänger Holloway schon früh an, das Land Anfang 2013 aufgrund seines Musikstudiums an der Westküste der USA zu verlassen.
Ein herber Rückschlag für die in sich gut funktionierende Formation Horsefly Rocket. Die Suche nach einem neuen Sänger erwies sich schwieriger als erwartet und hielt über ein halbes Jahr an, bis Andreas Deigner, langjähriger Freund und früherer Bandkollege von Cors und Fassl nach einem Gig seine Ambitionen auf eine Zusammenarbeit mitteilte.
Er fügte sich schnell ein, und die regionale Musikszene um Mannheim und Heidelberg wurde klar gemacht. Allerdings gingen die Ambitionen der einzelnen Bandmitglieder danach in verschiedene Richtungen, wohlwissend, dass der nächste Schritt zur Professionalität mit einer Albumproduktion und viel Zeitaufwand bevorstand.
Nach ersten Aufnahmen in den Liner Studios in Walldorf zerbrach die Gruppe Mitte 2015 und die Albumproduktion wurde erst einmal vertagt.
Ende des Jahres kündigte Sänger Holloway seine Rückkehr aus den USA an, und Gitarrist Fassl und Bassist Müller machten sich auf die Suche nach Produzent und Studiomusikern um die Aufnahmen weiter voran zu treiben. Aufgrund der Tatsache, dass beide in einem großen Musikgeschäft in Walldorf arbeiteten und viele gute Musiker dort ihren Alltag verbringen, kam es schnell zu neuen Kontakten.
Als Schlagzeuger wurde Tobias Nessel aktiviert, welcher nach drei Proben das komplette Album an zwei Abenden eintrommelte. Aufgenommen und produziert wurde das Werk von Marc Bennhausen in den Blue-Screen-Studios in Mannheim.
Im Jahr 2017 fand die Band mit Schlagzeuger Jonas Wickenhauser und Gitarrist Patrick Vetter zu ihrem jetzigen Line-Up. Die Bass-Parts werden von Holloway gespielt, der in der Vergangenheit bereits für einige Gigs die Gitarre übernahm.
Gespannt schaut man nun in das Rockuniversum und fragt sich wohin die Reise für Horsefly Rocket geht!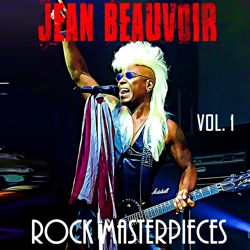 product: Jean Beauvoir - Rock Masterpieces Vol.1
release date: 29.06.2018
label: AOR Heaven
PR: Diese E-Mail-Adresse ist vor Spambots geschützt! Zur Anzeige muss JavaScript eingeschaltet sein!
AOR HEAVEN is currently gearing up to release the first of two retrospective albums highlighting the music of Jean Beauvoir beginning in the summer of 2018. Jean Beauvoir: Rock Masterpieces Vol. 1 and Vol. 2 feature songs from his solo career including his International multi-platinum debut "Drums Along the Mohawk" album, from his band Crown Of Thorns, his band Voodoo X, which also made music and video history, some fan favorites and a couple of unreleased singles which are a part of several soon to be released projects. AOR HEAVEN will begin releasing his follow up album Jean Beauvoir" Rock Masterpieces Vol. 2 by the end of 2018, beginning of 2019. The songs on both albums will be remastered.
Beauvoir is also working with best selling British author Simon Cox (Cracking The Da Vinci Code) on a new book which will capture his storied career in music and entertainment. The iconic Blonde Mohawk of Jean Beauvoir has been an ongoing major influence on US and International pop culture in music, sports, film and TV; including several cartoons; influences that are still being seen and heard today. As a member of the Plasmatics, the most outrageous, controversial, successful Punk band ever and a longtime songwriter and producer for the Ramones, hailed as the greatest Punk band in the world, Jean Beauvoir is forever linked to two of the most revolutionary bands of the twentieth century. He was a member of the Plasmatics during their most successful and revolutionary time in music and is the only member of the Plasmatics who went onto a successful solo, production and writing career with over 40-million records sold to date​ and featured on over 240 albums.
Music from his solo debut album 'Drums Along the Mohawk' was hand picked by Sylvester Stallone for the film Cobra which led to Beauvoir making a deal with Al Teller (President of Paramount Pictures). Through working closely with Branson, Stallone and Teller, Cobra received the highest advertising budget for a Hollywood film to date at the time featuring the single "Feel the Heat" as its title track.
Since Cobra, music by Jean Beauvoir has been featured in other well known, successful films throughout his career including Pet Sematary (Stephen King). He has continued writing (and/or) producing hits with other artist's such as KISS, Lionel Ritchie, Desmond Child and others; more recently with Korean Superstar Jonghyun of the K-pop super group Shinee whose single "Crazy Guilty Pleasure" hit #1 on Billboard's World Album Charts (U.S.), #1 on iTunes (Worldwide) and topped the charts across Asia.
Today, the Plasmatics and the Ramones are hailed as two of the most revolutionary bands of the twentieth century. They are the original O.G. Punks and the Godfather's and Grand Dame (Wendy O. Williams) of Punk & Metal. Today, Jean Beauvoir is also recognized as "One of the Most Influential Black Rockers of All Time" by Guitar World Magazine and is one of the most successful bass guitarists in American music.
The Ramones were inducted into the Rock and Roll Hall of Fame (2002) and honored with a Grammy Lifetime Achievement Award (2011). The Plasmatics are featured in the Rock 'n Roll Hall of Fame (2017). Jean Beauvoir continues to write, record and produce solo projects as well as collaborate with other artist's in various genres, while staying active in film and television projects both as an actor and/or executive producer. He is currently working with American author Bill Doyle and world class illustrator Nicola Anderson on a children's book to be released soon. Jean Beauvoir is a producer of the ground breaking film "The Killer's Requiem" set for release in 2019 and is currently reviewing several scripts submitted for future film roles while finalizing other projects set for release in 2018/2019.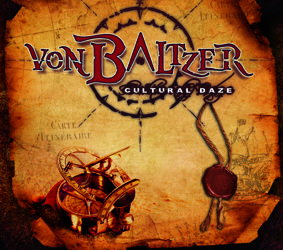 product: Von Baltzer - Cultural Daze
release date: 07.05.2018
label: AOR Heaven
PR: Diese E-Mail-Adresse ist vor Spambots geschützt! Zur Anzeige muss JavaScript eingeschaltet sein!
Von Baltzer "Cultural Daze" has everything for the classic AOR rock fans wrapped up in a modernized production by Von Baltzer and a first class vintage rock mix by Swedish producer Magnus Johansson. While the each song captures remnants of the 80's & 90s best rock artists from Asia, Bon Jovi, Boston, Toto & a musical hint of Yes, Von Baltzer clearly have a unique style & individual sound, while still appealing to fans of Bad English, Journey & Rainbow alike. "Cultural Daze" comprises of 10 memorable heart felt rock tracks, a must for classic rock radio DJ's and fans worldwide with some of the most amazing performances by Rocks 1st class musicianship from across Europe!
Produced by Von Baltzer this impressive debut album now delivers this memorable "back to the roots" melodic classic rock debut album with 10 co-written songs by guitarist Christian Kjellström (Atlantis/ RockXPress) and Erik Palmqvist (Pork from Cork Ireland, Mickey Slim Band); music & lyrics by vocalist Ian Parry Rock Emporium, Consortium Project, Elegy, Ayreon). Drummer Magnus Jacobson (Miss Behaviour, Claes Yngström) completes the band's line-up. Per Ramsby (Tribute, Foundation) guests on keyboards.
"Cultural Daze" addresses recent issues in the world media and is a view of life in a multi cultural society. A heartfelt search for a way forward during these turbulent times influencing our lives and what lies ahead for society in the future.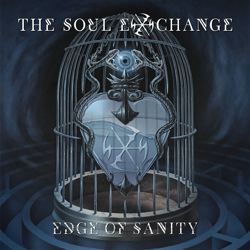 product: The Soul Exchange - Edge Of Sanity
release date: 15.06.2018
label: Pride & Joy Music
PR: Diese E-Mail-Adresse ist vor Spambots geschützt! Zur Anzeige muss JavaScript eingeschaltet sein!
The Soul Exchange is a band that mixes Classic Hard Rock with a contemporary Metal sound. They have taken influences from the 70's Hard Rock scene and created their own unique style of Metal infused, guitar driven hard rock, with great attention to the melodies and grand vocal arrangements. The lyrics deals mostly with subjects from the darker side of life such as insanity and evil in various forms.
The Soul Exchange found their formula and sound with the line-up consisting of Daniel John (vocals & keyboards), Hans von Bell (guitars), Thomas von Bell (guitars), Patrik Ekelöf (bass), and Benny White (drums). Although mostly unknown to the wide public, all band members have long careers in the music business. They released the critically and likewise publicly acclaimed debut album "Bloodbound" in March 2017 on the Mervilton Records label and the five Track EP "Vow Of Seth" in December 2017 on the Pride & Joy Music label.
In the fall of 2017, the Swedish group began working on their 2nd full length release titled "Edge Of Sanity" that is penned for release on the Pride & Joy Music label on June 15th, 2018. It's not a theme album per say, but lyrically all the songs have a common theme with lyrics that are metaphorical and treats the dark side of the human psyche. Musically the record is hard hitting and dark themed but not hard listening. Sonically "Edge Of Sanity" is harder and darker than anything The Soul Exchange have produced in the past, but the trademark vocal arrangements and choruses are predominant, and grander than ever before.
In contradiction to the 2016 debut "Bloodbound", that was mainly written by Hans & Thomas von Bell with lyricist Jens Joel Evaldsson over a two year time span, all nine songs on the new effort were written in a very condensed period of time and a true team effort by Hans & Thomas von Bell, Daniel John and producer Magnus Ljungqvist with Daniel John taking over the full responsibility as the band's lyricist. This has resulted in a much more coherent effort compared to the debut.