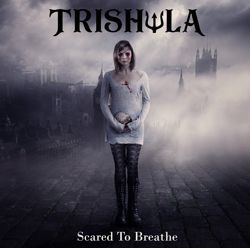 product: Trishula - Scared To Breathe
release date: 29.03.2019
label: AOR Heaven
PR:world-wide
Contact: Diese E-Mail-Adresse ist vor Spambots geschützt! Zur Anzeige muss JavaScript eingeschaltet sein!
British band 'Trishula' is the brain child of UK Guitarist Neil Fraser and was born out of Neil's work on his first solo project which started in 2015. In the mid eighties Neil played in a number of local rock bands from the Staffordshire area of England, and achievements during this time included gaining airplay on Radio Luxembourg with a track called 'Poltergeist', along with securing support slots with bands such as eighties glam rock band 'Wrathchild' who were gaining lots of attention at the time. Since the late nineties Neil has played, toured and/or recorded with bands and artists such as TEN, Rage of Angels, Tony Mills (TNT, SHY). During his time with the band Rage of Angels, Neil had worked alongside Welsh vocalist Jason Morgan and Portuguese drummer Joao Colaco, so when forming 'Trishula', Jason and Joao were Neil's first choice to complete the lineup for recording the album.
The bands debut album 'Scared To Breathe' was initially recorded in Neil's home studio (Farmyard Studios), demo vocals were recorded in various locations in Wales, with final vocal recordings being captured at M2 Madhat Studios (Magnum) under the watchful eye of Sheena Sear, additional keyboards were also added at M2 Studios by Magnum Keyboard player Rick Benton, drums were recorded in Black Sheep Studios in Portugal, with final mixing and mastering was also being undertaken by Sheena Sear and Mark Stuart at M2 Studios.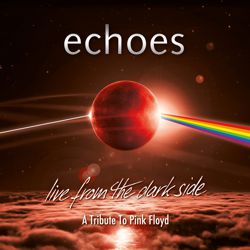 product: Echoes - Live From The Dark Side (A Tribute To Pink Floyd)
release date: 15.03.2019
label: Sonic11/ Pride & Joy Music
PR: world-wide
contact: Diese E-Mail-Adresse ist vor Spambots geschützt! Zur Anzeige muss JavaScript eingeschaltet sein!
Since many years Echoes, the band around guitarist and singer Oliver Hartmann (Avantasia, Hartmann, ex-Rock Meets Classic), is well known as frontman of the most popular and successful German Pink Floyd Tribute meanwhile touring across Europe and far beyond the borders of Germany.
With their successful live DVD/CD "Barefoot To The Moon" (No. #20 at the Media Control Charts Germany 2015), recorded and arranged with pure acoustic instruments and supported by a four-piece string ensemble from Prague, the band has impressively shown that the original's great heritage can be interpreted in an interesting, inspiring and absolutely creative way.
Now in early 2019, the group will release their successor and electrical continuation entitled 'Live From The Dark Side (A Tribute To Pink Floyd)", recorded live at 'Rock Of Ages Festival 2018' in Rottenburg-Seebronn, Germany. Again backed-up by a string quartet on this special evening, the band was supported by the guest appearance of greats such as Midge Ure (Ultravox), Michael Sadler (Saga) and Geoff Tate (Operation Mindcrime), all of them well known as icons of the international Pop and Prog Rock scene, to celebrate and perform the music of Pink Floyd - accompanied by a real lunar eclipse!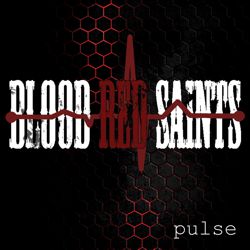 product: Blood Red Saints - Pulse
release date: 22.02.2019
label: AOR Heaven
PR: world-wide
contact: Diese E-Mail-Adresse ist vor Spambots geschützt! Zur Anzeige muss JavaScript eingeschaltet sein!
2019 brings the release of the third album by British rockers Blood Red Saints.
The album, released through AOR Heaven is entitled 'Pulse' on February 22nd, 2019 and sees the band modernising their sound whilst still retaining the big choruses.Guitarist Lee Revill is the man tasked with mixing and engineering the album as well as co-producing alongside Pete Godfrey.
"Pulse" features 11 tracks all written by Revill/Godfrey and the album has a more contemporary edge, trying to push the boundaries of Melodic Rock. Songs such as "Cross to bear" and "Crash into me", edge into radio friendly territory whilst "I'm your Devil" has a more raw punky feel. The title track "Pulse" is all about the chant and should be a great live number, "Animals" and "Message to God" being full on rockers.
The band says: "This album is more personal, dealing with life events of the past year but still maintaining a positive stance, everybody brought their best to this recording, no compromises, no excuses, simply the best 11 songs we could write and we are proud of the results, after all, without music and fun, what is there?"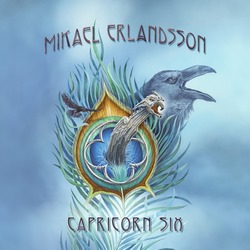 product: Mikael Erlandsson - Capricorn Six
release date: 22.02.2019
label: AOR Heaven
PR: Europe
contact: Diese E-Mail-Adresse ist vor Spambots geschützt! Zur Anzeige muss JavaScript eingeschaltet sein!
Mikael Erlandsson is back with his 6th solo album "Capricorn Six". The Swedish singer is a true Aor/melodic rock legend that with his amazing voice which has been one of the best in this genre for more than 25 years.
Erlandsson had success in Sweden already in 1990 when he was the frontman in the band N´Gang where he had several hits incl. a Swedish song in the Eurovision Song Contest. The breakthrough in the Rock scene happened in 1993 when he released his first solo album. The album topped that year's best of melodic rock charts and had an impact all over the world – but especially in Japan. Later on, 4 more solo albums saw the light of day and Erlandsson guested as singer on albums with Phenomena, Radioactive, Salute, Love Under Cover amongst others. During the last fifteen years Mikael also led his own band "Last Autumns Dream" who released 15 albums and did some touring in Japan, Germany and England.
Now, Mikael Erlandsson is back with a new album filled with songs in his classic style. Musicians on the album are Sayit Dölen (guitar), Pontus Engborg (drums) and Joel Starander (bass). The record was produced by Claes Andreasson and Mikael Erlandsson (Last Autumns Dream, Heartbreak Radio) and mixed and mastered by Martin Kronlund (guest guitar themes on "Eye of the hurricane" , "Break another heart" & "I just wanna love you".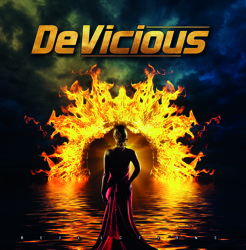 product: DeVicious - Reflections
release date: 01.03.2019
label: Metalapolis
PR: world
contact: Diese E-Mail-Adresse ist vor Spambots geschützt! Zur Anzeige muss JavaScript eingeschaltet sein!
DeVicious is an international Hard & Melodic Rock band with home base in Germany. After the success of their debut album "Never Say Never", released in August 2018, the band didn't want to take a break and went straight back into the studio to record their second album "Reflections".
Founded in 2016 in Karlsruhe, Germany by longtime friends for over 20 years, DeVicious was able to get the Serbian powerhouse vocalist Zoran Sandorov as a steady member into the band. The group consists of Alex Frey (bass, song-writing, production), Radivoj Petrovic (lead guitar), Denis Kunz (keyboards), Lars Nippa (drums), and singer Zoran Sandorov aka Mister Sanders.
On "Reflections" DeVicious follows into their own footsteps. Fans of the band will continue to love their catchy melodies and thriving grooves. "Reflections" is not just a copy of "Never Say Never". The new album contains more riffing, more rhythm and more punch without losing focus on the melodies and the DeVicious trademarks. Producer Alex Frey unlocked all the energy of singer Zoran Sandorov and created a musical environment that supports his powerful range. The second single "Never Let You Go" is a duet with none other than renowned singer Åge Sten Nilsen (AMMUNITION, WIG WAM) from Norway.
DeVicious is better than ever and the band is looking forward to play the new songs and the hits of their debut album live on the road. A tour with AMMUNITION starting March 1st is booked and the band is already confirmed for the HEAT Festival, the Indoor Summer Festival and the Rock & Loc Festival in Germany.
product: Velvet Insane - s/t
release date: 22.02.2019
label: Metalapolis
PR: world-wide
contact: Diese E-Mail-Adresse ist vor Spambots geschützt! Zur Anzeige muss JavaScript eingeschaltet sein!
VELVET INSANE from northern Sweden is centered around guitarist Jesper Lindgren and singer Jonas Eriksson. It was founded out of the ashes of Jesper Lindgrens short-lived band PURE FAITH back in 2013. He brought his new friend Jonas Eriksson to the band and they started to rehearse. After the first gig Jesper discovered that Jonas could not only play drums very well, but he is a hell of a singer with a charismatic voice.
Words of the band quickly spread among Swedish rock fans and they started recording some demos to see if they could capture the electric energy that bonded the band together on stage. 2014 began with a tour in the north of Sweden and high-profile gigs in Falun and Stockholm. More songs were written, more demos were recorded and in April they went into ESTA studios in Stockholm and recorded their first EP, which was released in May 2014. After some lineup changes, they recruited two new members in the summer of 2014 to the band, Tobias Reimbertsson (drums) and Niklas Henriksson (bass).
With a new lineup and a new lease of life, they went down to Stockholm again and recorded their official debut EP "Youth on Fire" which was released worldwide on October 25th, 2014. The release of the EP sparked an enormous interest in the band as fans, promoters and record companies worldwide caught wind of what they were doing from their Swedish base and they finished 2014 with their eyes firmly on the year ahead. An upcoming tour in Australia was about to be made and the dreams about making and playing music started to get real. So they started touring in Japan and UK followed by tours that took them to Spain and the United States.
After nearly four years rocking together, Niklas and Tobias decided to quit the band and when that happened, Jesper and Jonas took some new steps into a new era when they decided to continue as a duo. A new era with their self-titled album VELVET INSANE in their hands, ready to rock the world and to get the awareness they deserve. Because their high octane driven Hard Rock, influenced by classic rock bands like MOTT THE HOOPLE, HUMPLE PIE, T.REX or THE HELLACOPTERS is a perfect example for a fresh sounding new breed of musicians!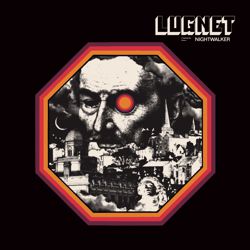 product: Lugnet - Nightwalker
release date: 25.01.2019
label: Pride & Joy Music
PR: Europe
contact: Diese E-Mail-Adresse ist vor Spambots geschützt! Zur Anzeige muss JavaScript eingeschaltet sein!
With a dedicated, tough, gritty sound of 70´s hard rock, the Swedish band Lugnet strikes with full expression. Their debut album was released 2016 and struck a chord around the world with great reviews.
The band thrives on new singer Johan Fahlbergs (Jaded Heart) voice with immense power and range. The extraordinary driving rhythm section consists of bass player Lennart "Z" Zethzon (Badge) and drummer Fredrik Jansson (Angel Witch, ex Witchcraft). New guitar player Matti Norlin adds (Badge and solo artist) a great bluestone, together with heavy guitar riffs from Marcus "Mackan" Holten.
The new album "Nightwalker" will take the listener to a new experience with a wide range of arrangements and sounds, where each song tells it's own story which will take all 70's Hard Rock fans by storm. Swedish cover artist Robin Gnista designed the artwork. "Nightwalker" will be released on January 25th, 2019 on Pride & Joy Music as CD, LP and on all digital platforms.