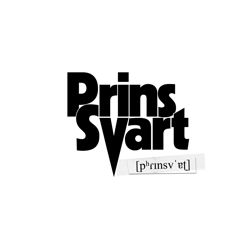 product: Prins Svart - s/t
release date: 05.10.2018
label: Musica Ex Machina
format: CD, vinyl & digital
"Prins Svart" is actually a reunion of four musicians whose roads crossed in Stockholm in the mid 90's. Then, they toured Sweden as a Led Zeppelin tribute and after recording a self-produced CD called "Four Sticks", life took them in different directions: Sebastian Sippola (drums) played with "Grand Magus" and "Plankton", Tomas Thorberg (bass) toured with "Michael Schenker" and "Tiamat", (and played with Sebastian in "Plankton"), Stefan Berggren (vocals) started singing in "Company of Snakes" with Bernie Marsden, Micky Moody, and Neil Murray (Whitesnake), and has been touring with "Don Airey Band" ("Rainbow", "Deep Purple") and "Uriah Heep", Henrik Bergqvist (guitar) played with "The Poodles" (since 2008).
Now the road has led them back to where they started and the result can be heard on the self-titled debut "Prins Svart". The music can be described as rock with roots in the 1970s, the decade when they were born, but with elements of the first half of the 1980s and bands like "Dio", "Whitesnake", "Rainbow" and "Ozzy Osbourne". The lyrics are in Swedish and describe "the human condition": longing, hope, love and sorrow.


The production of the debut, "Prins Svart", is signed Dino Medanhodzic ("Hardcore Superstar", "Kill the Kong", "The Poodles", "Smash Into Pieces"), promising a more modern sound than the influences suggest. Someone said that "Prins Svart" sounds like Swedish band "Kent" if they had listened to Led Zeppelin instead of Depeche Mode"!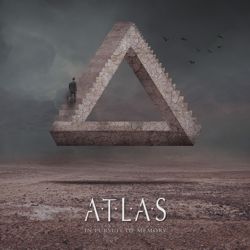 product: Atlas - In Pursuit Of Memory
release date: 28.09.2018
label: AOR Heaven
PR: Diese E-Mail-Adresse ist vor Spambots geschützt! Zur Anzeige muss JavaScript eingeschaltet sein!
ATLAS is a Melodic Rock band from the North of England that is comprised of 5 young musicians, i.e. James Thorley (Keyboards, programming and percussion), John Moss (Lead Guitars), Howie Little (Lead Guitars), Chris Redfearn (Bass Guitar) and Craig Wells (Lead Vocals). Keyboard player Thorley founded the band in early 2017 with the intention to create a band that centered its roots around the AOR and Melodic Rock genre whilst delving into other areas of Hard Rock, Metal, Progressive and even Jazz. 5 keyboard demos were produced by Thorley during the first few months of 2017.
The name 'Atlas' came from the working title for these demos, which would soon be molded into the songs heard on the bands' debut EP 'World In Motion'. ATLAS drew heavily on influences stemming from the AOR classic standards of Toto and Journey to the modern era of Work of Art and W.E.T with subtle progressive elements of Dream Theater mixed in to forge the early sound heard throughout their EP. The recording and mixing duties fell upon keyboard player James Thorley. Sam Millar of UK rock band Bigfoot contributed to the backing vocals on this EP which got self-released through their band camp website in late August 2017. The end of 2017 found the band achieve three awards from AOR Underground (A feature of Powerplay magazine) for 'Independent album of year 2017' for their release of the EP 'World in Motion', 'Best Newcomer of 2017' and 'Song of the year' with 'Lost in The Moment'. This momentum and growing social media following provided the stepping-stone for the bands next endeavor. With strong motivation and after almost a year of working together as a band they were now eager to start collaborating on new material using the stronger aspects of their EP as a cornerstone.
The writing sessions for the debut album officially started in December 2017 and continued for 8 months. The band were given an opportunity in June to have a break from the album production when they were approached by UK Melodic Rock band Vega to open up for them and AOR Heaven rockers Midnite City in support of their latest album tour. Rob Evans of Powerplay Magazine had helped the band get in contact with Georg Siegl, the founder of AOR Heaven, and after discussions between the band and Siegl a contract was drawn up.
The album name 'In Pursuit of Memory' reflects the nature and themes of the songs heard throughout the album. With a common theme throughout the album being self-reflection, healing and learning from mistakes one has made; with lyricists Thorley, Moss and Wells all penning at least one track centered on those themes. The album was recorded and engineered by keyboard player James Thorley at his studio 'The Woodshed". Thorley also took on the role of the producer as he did on the bands previous self released EP.
Sam Millar of Bigfoot provided 'guest vocals' on the album as well; his vocal harmony contributions can be heard throughout most of the tracks and add a much desired AOR factor that the band often desire in their songs. Christoffer Borg (Taste, Art Nation) was chosen as the mixing and mastering engineer on 'In Pursuit of Memory'. Borg's credit's, which include Anthrax, Evergrey & Kee Marcello gave the group confidence that he would be able to do the variety of songs they had written the justice it sonically deserved.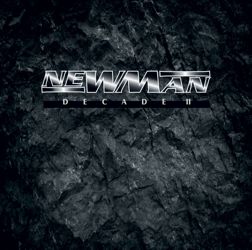 product: Newman - Decade - II
release date: 28.09.2018
label: AOR Heaven
PR: Diese E-Mail-Adresse ist vor Spambots geschützt! Zur Anzeige muss JavaScript eingeschaltet sein!
In 1997 Singer, songwriter Steve Newman formed the band Newman and since 1998 have been producing consistently high quality albums filled with hook laden songs and thought provoking lyrics. The now, hard to find self-titled album was followed up in 1999 by the awesome "One Step Closer" album. Continuing the high standard came "Dance In The Fire" and then "Sign Of The Modern Times" in 2000, and 2003 respectfully. Fans and critics alike began to realize they were dealing with an artist that would evolve and mature with them.
The year 2006 saw the release of "Heaven Knows", and once again proved beyond all doubt that Newman were becoming one of the top purveyors of Melodic Rock in the UK. Any doubts about the quality or consistency were cast aside when in 2007 "Primitive Soul" was released to great acclaim. This was followed in 2008 by "Decade" a double album celebrating 10 years of Newman. However, not wanting to take the usual route of a "hits" album this was packaged with a second CD containing another 14 unreleased songs which ended up being so well received it was reviewed as a new studio album. "Decade" may have been a great way for a band to sign off and call it a day, however, not only was this not even considered, the focus went into producing the next stage of the bands career.
In 2010 "The Art Of Balance" was released to huge acclaim from critics and fans. The band followed this up with a string of successful live dates including Cambridge Rock Festival, Firefest Festival, and a UK Tour supporting John Waite. All this was achieved in the face of huge emotional strain after Steve suffered losing both his parents that year. In fact, as the writing progressed onto the following recording "Under Southern Skies" this AOR Heaven release ended up being a very personal and reflective album for Steve.
All this time , the live band, with the addition of Pete Newdeck on Drums, joining Steve (Vocals, Guitar), Shaun Bessant (Guitar, Vocals), Paul Boyle (Keyboards, Vocals), Dave Bartlett (Bass, Vocals) were gaining momentum, culiminating in shows in Greece, Spain, Germany, and the US. 2014 saw the re-recording and release of the acclaimed first album as a Limited Edition, This coincided with a successful UK tour with Vega. More live shows ensued before returning to the studio in 2014 and putting together what would become 2015's "The Elegance Machine". In 2016 Newman embarked on their first UK headline tour which was a great success as well as some other selected dates in Europe. At the end of the tour Steve took some time late in 2016 to concentrate on writing for a few other artists as well as having 3 songs re-recorded for the Goran Edman album "Cry Of Dawn". It was within these sessions that Steve started to piece together the foundations for his next release. In 2017 "Aerial" was released, a more classic AOR Melodic Rock feeling album which had tremendous reviews and responses across the globe.
So we turn to 2018, and the 20th anniversary of Newman. Steve decided to celebrate this with "Decade II" following the same format as the first Decade release. A 2 CD 34 track album covering the bands history from 2007 to the present.
DECADE II.
"So here we are again, oh, but hang on, we're another 10 years down the line on this musical journey, I can't believe how quickly those years have gone by !! I wanted to keep the concept for this collection the same as the previous release, so once again, I am proud and excited to present to you another double CD re-performed and re-recorded featuring 35 songs from 2007 right through to 2017. 20 years since Newman first released the debut album, and I still get the same excitement and joy from recording and performing music. In the last 10 years the live band has gone from strength to strength and I am now surrounded by a bunch of really good friends who bring these songs to life whenever we play. My drive to write and perform is a selfish quest, however, my inspiration is you, everyone that supports my music, and the wonderful compliments I receive on a daily basis, thank you for your belief, this one is for you." Steve Newman
Disc 1 features 17 songs from the 2007 album "Primitive Soul" through "The Art Of Balance",
"Under Southern Skies", "Siren", and finally the 2015 album "The Elegance Machine".
Disc 2 features another 17 songs, some that were written and even recorded, but not included
on the final releases, songs that were written for other artists and 2 songs that were originally released as Japanese bonus tracks. There are some songs, as before, that were "works in progress" especially recorded for this release and also another 6 songs from the "Aerial" sessions.
product: Black Majesty - Children Of The Abyss
release date: 21.09.2018
label: Pride & Joy Music
PR: Diese E-Mail-Adresse ist vor Spambots geschützt! Zur Anzeige muss JavaScript eingeschaltet sein!
Faster and louder. Australia's Black Majesty are back with their seventh album 'Children Of the Abyss' on Pride & Joy Music. Vocalist John 'Gio' Cavaliere's classy and moody vocals wail over the first single 'Dragons Unite' backed by the thunderous rhythm section of Evan Harris on bass and Ben Wignall on drums. Guitar solos galore, the twin attack of Hanny Mohamed and Stevie Janevski team up for lots of guitar wizardry, reminiscent of their heroes Judas Priest, Iron Maiden, Helloween & Queensryche.
Produced by Roland Grapow (Masterplan), the new album "Children of the Abyss" has a world class production with songs like 'Hideaway', 'Something's Going On' and the title track that are sure to become fan favorites in the live setting.
With countless live shows under their belt, Black Majesty have toured with some of the most well known heavy metal bands on the planet whilst having played at the world's best Heavy Metal festivals such as Wacken Open Air, Metal Universe, Screamfest & Headbangers Open Air.
Look no further than the mega album art by Thomas Ewerhard, "Children Of the Abyss" is one of the finest power metal albums of 2018.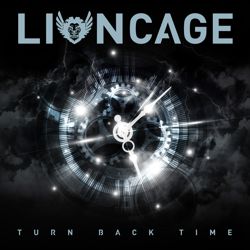 product: Lioncage - Turn Back Time
release date: 21.09.2018
label: Pride & Joy Music
PR: Diese E-Mail-Adresse ist vor Spambots geschützt! Zur Anzeige muss JavaScript eingeschaltet sein!
The lions are very proud and grateful to have made it this far. The new album reflects exactly what the band loves and what Lioncage stands for, also in 2018: a diverse album with great tunes, many hooks, cool grooves and powerful guitars.
If you think that this album celebrates rock music more than anything else presented by Lioncage so far – you are right. The lions roar louder and the guitar sounds are thicker.
Since 2017 the band has performed live on stage in great gigs together with FM, Dan Reed Network, Tyketto, Three Wishes and others. This has had a sustainable influence on sound and song-writing, it has added new sides to the music and has given it more power without losing any melodiousness.
Once more the band was pleased to welcome outstanding guests to their cage who supported them passionately and professionally, to name only a few among many others: Neil Murray (b), a.o. Whitesnake, Black Sabbath), Olaf Senkbeil (v, Dreamtide) and Joe Castellini (g)
For the first time some friends of the lions contributed to the song-writing. "Comfort Me" was written together with Joe Castellini and "Turn Back Time" with Olaf Senkbeil.
Lioncage initially started as a trio but has meanwhile grown into a permanent group of five lions, every now and then enhanced by a guest.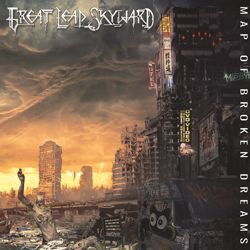 product: Great Leap Skywards - Map Of Broken Dreams
release date: 31.08.2018
label: Metalapolis
PR: Diese E-Mail-Adresse ist vor Spambots geschützt! Zur Anzeige muss JavaScript eingeschaltet sein!
Out of the ashes of KNIGHTMARE, GREAT LEAP SKYWARD is an Australian supergroup featuring members of KNIGHTMARE, 4 ARM and SEPTERRUS. After the release of KNIGHTMARE's debut album "In Death's Shadow" in 2014 and the departure of their vocalist in 2015, the band decided to make a new start with a new name and brand. The band was looking for a new singer for a while, not knowing that the whole time their new vocalist was already in their ranks. Taking two years during the production of the album to train his voice, guitarist Luke Besley stepped up and delivered a more than album worthy performance.
Great Leap Skyward takes on an epic and progressive approach to their sound with "Map Of Broken Dreams", in what has resulted in a sonic metal assault on the senses that could only be classified as "Cinematic Progressive Metal". After years of writing, recording and touring, Great Leap Skyward look to leave their traditional roots behind and true to their name, forge a new sound devoid of any restrictions and limitations. Written and produced by new frontman Luke Besley and mastered by the legendary Ermin Hamidovic (PERIPHERY, PLINI, ANIMALS AS LEADERS, DEVIN TOWNSEND), "Map Of Broken Dreams" is a refreshing, yet aggressive take on progressive metal that is sure to turn a few heads. GREAT LEAP SKYWARD is comprised of vocalist and guitarist Luke Besley, bassist Matt McConaghy, drummer David Allen and guitarist Jim Munro (who is best known as the guitarist of Australia's past premier thrash outfit 4ARM, who toured with Slayer and Gojira in 2013 across North America). Forget everything you've heard before. This album will show you a never heard side of progressive metal and opens up new dimensions!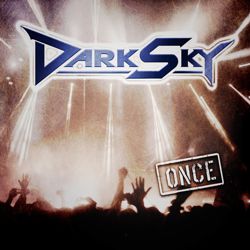 product: Dark Sky - Once
release date: 17.08.2018
label: Metalapolis
PR: Diese E-Mail-Adresse ist vor Spambots geschützt! Zur Anzeige muss JavaScript eingeschaltet sein!
Founded as a school band in Rottweil/Germany in the early 80's, DARK SKY was on the international map in the mid 90's for the first time with the debut album "Believe It", which had big success in Asia, especially in Malaysia. 2002 was the release of the second album "Edge Of Time", which brought them on the map in their home country as well. It was followed by "Living & Dying" and "Empty Faces", which showed the band from their harder side without losing their trademark melodies.
In 2012 they released "Initium", a concept album, also produced (like the previous two) from producer Markus Teske (SYMPHONY X, VANDEN PLAS).
Due personal circumstances DARK SKY were not able to tour with this album, but they played a few shows here and there. One of it was as a support in their hometown for the Swedish Superstars EUROPE. This show was filmed and recorded for the first live CD and DVD. The DVD only contains the show, while the CDs is extended with 6 great new studio tracks. One of it is a cover version of the Pia Zadora classic "When the Rain Begins To Fall"
DARK SKY are better than ever and ready to hit the stage again. A tour as special guests for Swedish Melodic Rockers TREAT for November 2018 is booked already!