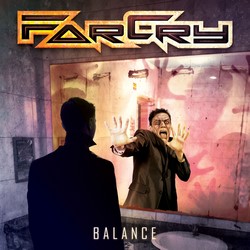 product: FarCry - Balance
release date: 30.04.2021
label: AOR Heaven
PR territory: world
PR contact: Diese E-Mail-Adresse ist vor Spambots geschützt! Zur Anzeige muss JavaScript eingeschaltet sein!
FarCry is a melodic rock band from the Northeastern US formed in 2006, with two successful albums under their belt, High Gear (2009), and Optimism (2011). Playing across the US and as far away as the Nottingham, England for Firefest in 2012, FarCry has shared the stage with numerous acts including Vince Neil, Bret Michaels, Dokken, Firehouse, Danger Danger, and many more with a killer live set.
Shortly after they completed their 2011 release "Optimism", vocalist Mark Giovi left the band for personal reasons, and later in 2011 the band began working on new material with a new vocalist, as well as playing several live shows throughout 2012-2013.
In 2013 with a number of other business endeavors to deal with, Guitarist Pete Fry dissolved the band indefinitely, with no plans to reform under that name. After a couple of years however, Pete teamed up with new vocalist Bob Malone and started writing material with a vengeance for a new melodic rock project. With the new material coming fast and furious, and overwhelmingly positive feedback regarding bringing back the name FarCry, Pete agreed that maybe the band's story wasn't finished being written just yet…
Bringing everyone back into the fold wasn't as easy as they had hoped, so a new rhythm section was brought in with Leo Sabatino on bass and Rich Yaniro on drums. Rounding it out and adding the power, Jon Giesler (guitar) joined the band and completed the picture.
With roots firmly planted in the late 80's/early 90's heyday of commercial hard rock, FarCry puts their own unique spin on the sounds of that era without sounding dated. 

Well suited to smaller club stages opening for national acts, or the biggest festivals among multiple bands, FarCry brings their all and gives everything they've got to every show!
FarCry's latest release "Balance" was recorded throughout 2019-2020, produced by the band, and mixed by Paul Crook (Meatloaf, Anthrax). Mastered by Maor Appelbaum. All songs written by the band with the exception of "I Am Your Man" written by Steve Newman.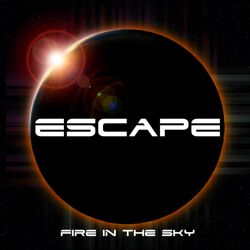 product: Escape - Fire In The Sky
release date: 30.04.2021
label: AOR Heaven
PR territory: world
PR contact: Diese E-Mail-Adresse ist vor Spambots geschützt! Zur Anzeige muss JavaScript eingeschaltet sein!
After decades of silence, renowned Black Country/West Yorkshire AOR/Melodic Rock band ESCAPE are reborn and returning to the fray with a new line up, their third studio album entitled 'Fire in The Sky' and new on-location video for track 'Heroes in the Night'.
This comeback album is very much in the vein of breathing new life into old classics, combining a wealth of experience and new recording technology. Some of the tracks are over 30 years old and were in desperate need of a resurgence. They have been re-recorded, reimagined and brought to the forefront of a new era and audience in Melodic Rock.
All of the tracks on the album are taken from previous Vince O'Regan (Bob Catley, Legion, Arabia) releases but that's where it ends. The production, sound and energy are all new. With new drums, bass and vocals and any original parts being remixed and remastered - the result is a bigger, fresher sound which, whilst still giving a nod to original, has elevated some already great tracks to a new level.
Two tracks on this album are lifted (with permission) from Bob Catley's solo album "Spirit of Man" album released back in 2006. They are "Blinded by a Lie" and "Walk on Water". Vince wrote these two tracks many moons ago and felt they needed a resurgence and deserved a new lease of life. Other revisited tracks come from a previous Escape album 'Borderline' and an O'Regan solo release 'Temptation'.
'Fire In The Sky' is very much a showcase for the new line-up and a springboard for a brand new album that is already in the writing stages.
This album was recorded at each member's respective homes during lock down, then sent for mixing and mastering at Pro2 Studios in Castleford by Paul Twohig and will be released on German Label AOR Heaven in April 2021.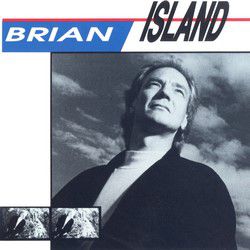 product: Brian Island - s/t
release date: 30.04.2021
label: AOR Heaven
PR territory: world
PR contact: Diese E-Mail-Adresse ist vor Spambots geschützt! Zur Anzeige muss JavaScript eingeschaltet sein!
BRIAN ISLAND (real name Brian Cowieson) is a Canadian bass player and vocalist. He has played with many local acts, written songs for other artists and scores for movies & TV shows.
Island was part of the cult cancon AOR band Prototype which released a very good album back in '83.

For his one and only solo album, Island required the services of his old partner in Prototype, guitarist & producer Dan Lowe.
Lowe, an inventor of an enhancement method for stereo recording (named Q-Sound), also contributed on guitars and songwriting.
This recording sounds million bucks indeed, with excellent instrument separation and a crispy edge.

Island's style is Hi-Tech AOR with an high dose of adult Pop. A playground where the likes of Stan Meissner or Ian Thomas hang out.
All the songs on this disc come along in a catchy and highly enjoyable style, featuring strong bass lines, very good guitars and cool keyboards.

If you are fan of high quality Hi-Tech, perfect recording techniques and compact, glossy sounds, don't miss Brian Island.
Initially only released in Canada and extremely rare these days. Limited edition of 500 copies incl. 1 bonus track and liner notes by Dave Reynolds.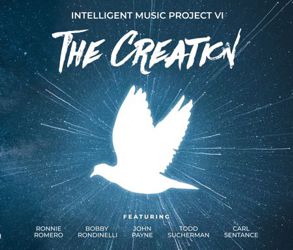 product: Intelligent Music Project - The Creation
release date: March 5th, 2021
label: Intelligent Music
PR territory: Europe
contact: Diese E-Mail-Adresse ist vor Spambots geschützt! Zur Anzeige muss JavaScript eingeschaltet sein!
After the great success of the previous album of the band "Life Motion", the expectations of the rock fans for the new one are logically high and we dare say that they will be fully justified!
This was said by the creator, producer and author of the music and lyrics of Intelligent Music Project Milen Vrabevski, MD.
"The Creation" is the newest piece of rock art by the Bulgarian businessman, philanthropist and patron of arts. In his own words, this is an album about the creative approaches, a key to success in a meaningful life.
This 6th album by Intelligent Music Project showcases the chemistry and the creative style of all five previous albums of the supergroup. The musical diversity and the positive messages of the twelve songs from "The Creation" make it exclusively interesting and attractive to listen. Moreover the 6th album again features well-known, world famous, rock singers – Ronnie Romero (Ritchie Blackmore's Rainbow, Michael Schenker Group, Vandenberg, Lords of Black), John Payne (ex-Asia) and Carl Sentance (Nazareth).
"The Creation" is the 4th Intelligent Music Project album in a row in which the fans of the band can enjoy the beautiful voice of the ex-Asia lead singer John Payne. He says about the album:
And while Ronnie and John are well known members of Intelligent Music Project from the previous albums, here comes the big surprise for the old hard rock lovers. The drums in the album are played by two brand new for the band, but otherwise legendary drummers – Bobby Rondinelli (Ritchie Blackmore's Rainbow, Black Sabbath) and Todd Sucherman (Styx).
This is the third album with the band also for the warm, progressive voice of Richard Grisman (River Hounds).
"The Creation" talks about the fear, the inner signals, voices and the techniques to cope with everyday life's challenges. It is about the status of an empathetic witness of your own life.
Except Ronnie, John, Todd, Bobby, Carl and Rich in the recordings take part one of the best Bulgarian musicians – Bisser Ivanov (guitars), Ivaylo Zvezdomirov (bass guitar), Vasil Vutev (drums, percussions) and Ivo Stefanov (keyboards).
"The Creation" is recorded, mixed and mastered by Ivo Stefanov at Intelligent Music Studios, Sofia, Bulgaria.
Featuring: Ronnie Romero (lead and backing vocals), John Payne (lead and backing vocals), Bobby Rondinelli (drums and percussion), Todd Sucherman (drums and percussion), Carl Sentance (backing vocals and adlibs), Richard Grisman (lead and backing vocals)
Previous albums by the same author, featuring Simon Phillips, Ronnie Romero, Joseph Williams, John Payne, Nathan East, Tim Pierce, Carl Sentance & John Lawton are Intelligent Music Project I, II & III, IV, V respectively titled "The Power of Mind", "My Kind O' Lovin'"& "Touching the Divine'', "Sorcery Inside", "Life Motion".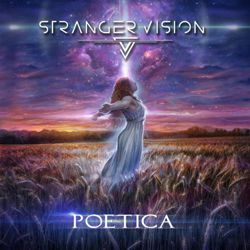 product: Stranger Vision - Poetica
release date: 23.06.2021
label: Pride & Joy Music
PR territory: world, except Italy
PR contact: Diese E-Mail-Adresse ist vor Spambots geschützt! Zur Anzeige muss JavaScript eingeschaltet sein!
STRANGER VISION is one of the most exciting new Heavy Metal bands around, bred on a wide range of influences from across and beyond the realms of melodic heavy metal. Facets of melodic and symphonic power metal and melodic death unite in a stunning attack in the vein of BLIND GUARDIAN, SAVATAGE, IN FLAMES, among others.
The group was founded in May 2019 by Riccardo Toni (guitars) and Ivan Adami (vocals), aiming to create and realize an extremely personal vision and sound with a strong focus on melodies & harmonies plus a powerful, rich sound. Luca Giacopini (drums), Daniele Morini (bass) and Gabriele Sarti (keyboards) shortly after completed the STRANGER VISION line-up.
Adami and Toni then immediately started the song-writing process which was finally completed in June 2020. The recordings for the album "Poetica" took place at Domination Studio in San Marino from June to August 2020 with recording engineer Simone Bertozzi (Ancient Bards) at the desk. Mixing and mastering followed in September 2020 and were handled by Simone Mularoni (DGM).
There are several contributions from well-known Metal musicians from Italy on some of the album tracks, i.e. singer Fabio Dessi (ARTHEMIS & HOLLOW HAZE) on "Hero Of The New World", singer Alessia Scolletti (TEMPERANCE) on "Memories Of You", TRICK OR TREAT guitarist Guido Benedetti with a solo on "Rage", TREAT OR TREAT, TWILIGHT FORCE and LUCA TURILLI'S RHAPSODY singer Alessandro Conti on "Rage" and Zak Stevens (SAVATAGE, TSO, CIRCLE II CIRCLE) on "Before The Law".
STRANGER VISION's involvement in the contemporary metal scene is testified to the high expectations that already surround the group, after the sensational covers of Space Oddity (David Bowie), Mad World (Tears For Fears) and Moonshield (In Flames), shared freely by STRANGER VISION during the difficult times of the lockdown.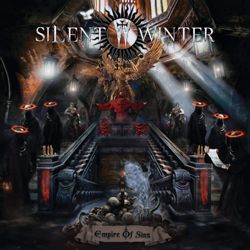 product: Silent Winter - Empire Of Sins
release date: 23.06.2021
label: Pride & Joy Music
PR territory: world
PR contact: Diese E-Mail-Adresse ist vor Spambots geschützt! Zur Anzeige muss JavaScript eingeschaltet sein!
SILENT WINTER was initially formed in the middle of 90's in the city of Volos in central Greece. Back then, the band recorded and released two demo tapes entitled "Silent Winter" and "War of an Angel" and also played some gigs and appeared on local festivals.
In 2018 the group was reformed with new members and released an EP with 5 songs. One of the featured tracks is a new version of the old demo song "Far Away" which also was released as their first video clip under the production of Progressive Vision Group (Bob Katsionis). This EP received positive feedback and reviews throughout the world. Kiriakos Balanos (guitars) and Giorgos Loukakis (bass) are the original members from 1995's line-up. For the EP, they were joined by Giannis Antonopoulos (drums), the well-known Mike Livas on vocals (Maidenance, Keepers Of Jericho, Timo Tolkki tour singer), Vaggelis Papadimitriou on guitar and Yiannis Manopoulos (Thelemite) on keyboards.
In May 2019 SILENT WINTER released their first album 'The Circles of Hell' via Greek label Sonic Age Records. The reviews coming in from all over the world again were excellent and "The Circles of Hell" appeared in many 'best of listings' of that year. Several 3d lyric videos were released in collaboration with Harry Kountouris who is also now responsible for all the live visuals of Sabaton, as well as for some 3D lyric videos for Rotting Christ. SILENT WINTER played lived with Skyclad in Larissa, and with Acid Death and Nightrage at the Golden R festival in Volos, and a release show together with Floating Worlds in Athens' Remedy club.
"Empire Of Sins", the group's second full-length release, now will be released via Pride & Joy Music on March 26th, 2021. The album was recorded at Kalovidouris Sound Studios, in Volos, Greece between July and October 2020, and mixed and mastered by Dionysis Christodoulatos at CFN recording studio Athens, Greece. Kiriakos Balanos designed the front cover. One of the highlights featured here is the Metal cover of Belinda Carlisle's smash hit "Leave A Light On".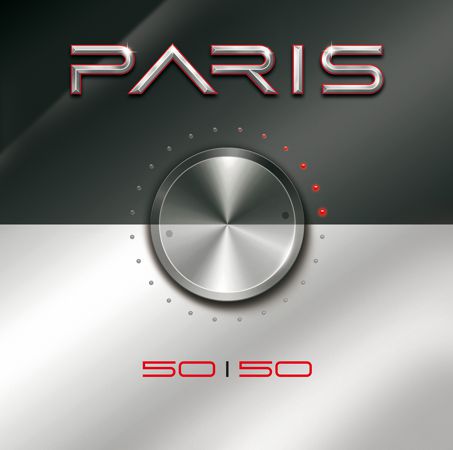 product: Paris - 50/50
release date: 26.03.2021
label: AOR Heaven
PR territory: world
PR contact: Diese E-Mail-Adresse ist vor Spambots geschützt! Zur Anzeige muss JavaScript eingeschaltet sein!
Dechavanne and Montet first met as kids at school in their hometown Bouffémont which is located around 15 km north of the French capital Paris. They have stayed best friends since. Both started to play guitar at the age of 15 - influenced by the leading hard rock bands from the mid 80's like Scorpions, Iron Maiden or Def Leppard. A few years later, Dechavanne switched to keyboard, and the two musicians spent most of their high school years writing songs and rehearsing with other friends.
Studies and various job locations drew them apart but the friendship always remained, and so did the song-writing collaboration.
PARIS recorded their first full-length release with Italian producer Alessandro Del Vecchio. "Only One Life" came out in 2013 on a Germany based AOR label.
The follow-up record, "The World Outside", was produced by Steve Newman (NEWMAN), whose backing vocals could already be heard on the first album at the time. "The World Outside" was released in the summer of 2016 on Melodic Rock Records and received good reviews worldwide.
The brand new release "50/50" was recorded with the same team as "The World Outside" including Steve Newman (production, mastering, backing vocals), Dave Bartlett (bass, backing vocals) and Rob McEwen (drums)… and once more with Sébastien's good friend Robert Säll (Work of Art, W.E.T.) who plays one mighty solo on each and every album PARIS released so far.
PARIS is very proud to team up with Georg Siegl and AOR Heaven for the release of "50/50".