product: Autumn's Child - Zenith
release date: 18.01.2022
label: Pride & Joy Music
PR territory: world (excluding Asia)
PR contact: Diese E-Mail-Adresse ist vor Spambots geschützt! Zur Anzeige muss JavaScript eingeschaltet sein!
Mikael Erlandsson needs no further introduction when it comes to melodic rock.
He has released six successful solo albums and a lot of titles with groups like Phenomena, Salute among others. Between 2006-2018 Erlandsson fronted the Swedish super group Secret Service which he toured with live all over the world.
Together with the fantastic guitar player Andy Malecek from the successful German hard rock band Fair Warning he founded the band LAST AUTUMNS DREAM in 2003 which also featured Ian Haugland, Mic Michaeli and John Leven of Europe fame at the time. The self-titled debut album was produced by Claes Andreasson and became a great success.
Last Autumn's Dream went on releasing another 14 albums with different line ups including great musicians like Jamie Borger (Treat) and Marcel Jacob (Talisman). They toured Japan, England and Germany but decided to take a break in 2018.
Shortly after, Erlandsson founded the group AUTUMN'S CHILD. Their self-titled debut album was released in January 2019 through AOR Heaven feat. Jona Tee on keyboards (H.E.A.T), Robban Bäck, former drummer of Eclipse and currently in the line-up with Swedish rock band Mustasch, Claes Andreasson of Swedish Westcoast/AOR band Heartbreak Radio who also produced the first Autumns Child album together with Mikael Erlandsson. Guitars come courtesy of Pontus Åkesson (Moon Safari). In 2020, the group released the sophomore album "Angel's Gate".
January 2022 sees Autumn's Child returning with album 3, "Zenith", this time via Pride & Joy Music, which once again features Michael Erlandsson on vocals, keyboards & guitars, Pontus Åkesson on lead guitar, Robban Bäck on drums, Claes Andreasson on piano and Magnus Rosen on bass. Guests include Jona T. (Heat) with a keyboard solo on "Emergency", Sayit Dölen on rhythm guitar on "High On Love", Martin Olsson on bass on "Angel Of Danger", "Evangeline", "Love Is A Fighter" & "Nightingale", Anna-Mia Bonde on background vocals on "Emergency", Rasmus Ehrnborn (Soilwork, Night Flight Orchestra ) on guest guitar on the track " Don't Wanna " and Roberth Nygren on acoustic guitar on "Heaven Can Wait".
"Zenith" was produced by Erlandsson & Claes Andreasson, mixed and mastered by Mikael Andersson at Soundport Studios, Sweden; drums recorded by Mikael Andersson at Soundport Studios.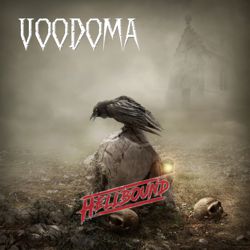 product: Voodoma - Hellbound
release date: 18.01.2022
label: Pride & Joy Music
PR territory: world
PR contact: Diese E-Mail-Adresse ist vor Spambots geschützt! Zur Anzeige muss JavaScript eingeschaltet sein!
VOODOMA are a Dark Rock band with Gothic and Metal influences from Düsseldorf, Germany. "Hellbound" is their second release on Pride & Joy Music after "Gotland" which saw the light of day in 2017.
After numerous album releases and festival appearances incl. "Wacken Open Air", "Ragnaröck Festival" and "Castle Rock", a new chapter now opens for the band: catchy melodies meet with tons of hooks, eclectic arrangements and a dark but still rocking atmosphere.
The group's sound still can be described as melodic, catchy Dark Rock which offers a wide range of elements and songs which will appeal to Gothic and Metal fans alike.
Recorded at Doomsday Club Studio in Düsseldorf between January 2019 and September 2021, "Hellbound" was produced & mixed by Mikk Hollenberg. The mastering was handled by Chris Beyerlein at Stem Masters in Nürnberg, Germany. Artwork designed by Martina Peschel.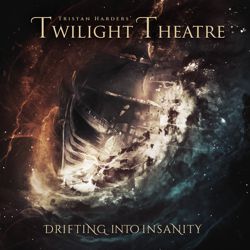 product: Tristan Harders' Twilight Theatre - Drifting Into Insanity
release date: 14.01.2022
label: Pride & Joy Music
PR territory: world
PR contact: Diese E-Mail-Adresse ist vor Spambots geschützt! Zur Anzeige muss JavaScript eingeschaltet sein!
Tristan Harders' Twilight Theatre is the solo project by German Power Metal Band Terra Atlantica's vocalist and guitarist Tristan Harders.
The intention behind this project is to fill the void and lack of live concerts which was created by the global pandemic in 2020 and 2021. Tristan used the obtained free time to finally record a couple of songs that were gathered over the last decade but never put to an appropriate use.
Musically the project is very close to Terra Atlantica's style of early 2000's melodic power metal with lots of catchy choruses and choirs but less dramatic and lyrically more personal in a direct sense.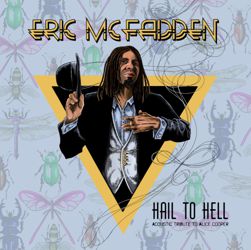 product: Eric McFadden - Hail To Hell (Acoustic Tribute To Alice Cooper)
release date: 06.12.2021
label: Bad Reputation
PR territoy: Germany, Austria, Switzerland only
PR contact: Diese E-Mail-Adresse ist vor Spambots geschützt! Zur Anzeige muss JavaScript eingeschaltet sein!
Tracklist: 1.Welcome To My Nightmare 2.Is It My Body 3 Last Man On Earth 4. Laughing At Me 5.Crazy Little Child 6.Millie and Billie 7. Man With The Golden Gun 8. Billion Dollar Babies 9. I'm the Coolest 10. Former Lee Warmer 11. It's Me 12. Blue Turk 12. 13.Desperado 14. Ballad of Dwight Fry
Alice Cooper has been deemed "The Godfather of Shock Rock". He is notorious for his theatrics and compelling, and often shocking, stage antics. It seems that these things may have, to a fair degree, overshadowed his prowess as a songwriter. Many have simply dismissed Alice Cooper as a shock rocker more along the lines of KISS than Dylan or Bowie. To me, he is more akin to the latter two. Cooper's songwriting brilliance wasn't lost on Bob Dylan either, who regarded him as an overlooked and under-appreciated songwriter. Or John Lennon who said his favorite song was Cooper's "Elected". Or Frank Zappa, who signed Alice Cooper to his label.
As a kid with a love for rock n roll and horror movies, Alice Cooper and KISS both captivated me, but it was the music of Cooper that stood the test of time as I grew older. I'm still taken by the way he mixed rock n roll with vaudeville and various other genres, his elaborate arrangements, and unique production. I love the way he infused both humor and humanity into his dark subject matter. And then there's the musicianship. Alice Cooper's music proved something to grow more into rather than to grow out of.
It was a real pleasure revisiting this music and reinterpreting it. To break it down and present it in a more stripped down and intimate way. I hope that fans of Alice Cooper appreciate my take on his timeless music, and that those not as familiar enjoy making the discovery. No matter how it's dressed up, great songwriting always transcends genre.
Eric McFadden
Another Tribute will you think? Does Eric McFadden have any more ideas to record a new album of the Eric McFadden Trio, a 2 BIG Mc's studio album or a solo album? It would be too quick to judge this genius.
This tribute album is the culmination of the common passion of a producer and an artist for Alice Cooper. The title of this work is a nod to Welcome to My Nightmare. Through 14 tracks, Eric McFadden and his penchant for the imaginary (Lewis Caroll, Dr Seuss..) joins the demons of Vincent Furnier.
Most of Alice Cooper's career is traced here. From Easy Action to Welcome to My Nightmare 2 through Dada, Eric McFadden's devil mieschieves marry those of the Shock-Rock's Master.
This unique, unclassifiable and brilliant guitarist-vocalist that is Eric McFadden proves once again his qualities to adopt and appropriate the works of great composers.
We find as guest-star on the title "Millie and Billie", Kate Vargas for a magical duo and on percussion Wally Ingram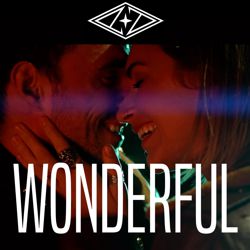 product: East Temple Avenue - Wonderful (digital single)
release date: 05.11.2021
label: self-released
PR territory: world
PR contact: Diese E-Mail-Adresse ist vor Spambots geschützt! Zur Anzeige muss JavaScript eingeschaltet sein!
One year on from the release of their debut album 'Both Sides of Midnight', East Temple Avenue are back with the stunning new single 'Wonderful'!
After receiving much acclaim from fans and critics alike, the pressure to follow up their success was not lost on the band, but the belief in their talents as song writers and musicians, ensured ETA continued on where they left off.
Formed in 2018, East Temple Avenue is the brainchild of Darren Phillips, who had worked previously with all involved on his Darren Phillips Project albums.
Robbie, Darren, Dan, Butabi, Phil and Herman continue to work hard at writing and producing high calibre tracks for East Temple Avenue, all whilst dedicating their time to their respective bands, work and family life and touring schedules.
Still having never met in person, ETA will once again continue to work on tracks, from each of their corners of the globe, which will eventually culminate into the release of their second album.
About EAST TEMPLE AVENUE:
In 2017, guitarist/songwriter/producer, Darren Phillips hosted a melodic rock radio show in his native homeland of Australia. Throughout the lifetime of the show, Darren conversed with many artists from across the melodic rock world and inevitably the conversation turned to songwriting and collaboration. These conversations spawned Volume One of The Darren Phillips Project and an ongoing friendship/collaboration between all involved.
In 2018 Darren approached bass player Dennis Butabi Borg (Cruzh), lead guitarist Philip Lindstrand (Find Me, Arkado) and drummer Herman Furin (Work of Art), with the idea of doing an entire album together and actually forming a studio band. Darren's longtime friend and producing partner Dan Skeed (Urban Stone), would also come along for the ride, which left the essential position of lead vocals to be filled.
For Darren, having previously worked with Robbie LaBlanc (Find Me, Blanc Faces), on two other occasions, he was the first and only choice. Fortunately Robbie agreed and the ETA line up was complete.
Line-up: Vocals: Robbie LaBlanc (Find Me, Blanc Faces); Rhythm Guitar: Darren Phillips & Dan Skeed; Lead Guitars: Philip Lindstrand (Find Me, Arkado); Bass: Dennis Butabi Borg (Cruzh); Drums: Herman Furin (Work Of Art)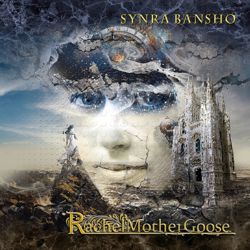 product: Rachel Mother Goose - Synra Bansho
release date: 03.12.2021
label: Pride & Joy Music
PR territory: world (-Asia)
PR contact: Diese E-Mail-Adresse ist vor Spambots geschützt! Zur Anzeige muss JavaScript eingeschaltet sein!
In 1999, led by Hideshi Ueki (G), RMG was formed with Die (Vo), Seigen (B), Rinnba (Key), Yasuhiro Iida (Dr) in Nagoya, Japan. They played neoclassical heavy metal, taking Hideshi's guitar-playing, heavily influenced by Yngwie Malmsteen and Rainbow RMG recorded and released first album, Magic Wand, independently in 2000, and signed with Japanese heavy metal label, Jackhammer Music.
Following the release of the 2nd album, Nadir (2002), the group changed all members but Hideshi Ueki, and performed at World Rock Fest in August, 2003, held by the Universiade in South Korea. Other bands who played there included BOWWOW, XYZ➔A, and Lolita No.18. The group performed in front of 6000 fans there. The 3rd album, Fortune Missionary (2004), and 4th record, Signs (2006) followed next.
In 2014, RMG changed into a solo project of Hideshi Ueki with first-rate support members: singer Sunghoon Kim from South Korea, bassist Kaz Nakamura of Kelly Simonz's Blind Faith, keyboardist Takumi Matsubara and a session drummer. After writing new songs for the new album, they got down to pre-production in early 2016. Seeking for vivid acoustic sounds, they started recordings at Tapestry Recording Studio with engineer Fuyuhiko Inui in July, where Japanese bands like Solitude, Outrage and United have recorded as well. While Shinya Tange produced the drum sounds, Yusuke Abe from OUTRAGE and Saeko Kitamae also guested in some songs. Last but not least, they got Alessandro Del Vecchio (Hardline) to mix and master their songs.
On January 25th, 2017, the RACHEL MOTHER GOOSE released their 5th album, TOKIWA NO SAI via Spiritual Beast (Universal Music). In March 2018, the session drummer left the band and was replaced by Hiroki Hori.

In January 2018, RMG participated in a band competition to get to Wacken Open air in Germany and made it into the finals.This was followed by a Japanese tour together with POWERIZED from The Netherlands. A concert with Circus Maximus from Norway followed in Nagoya Japan later that year. In the meantime, the group has developed from a "neo classical HM band" to a "progressive melodic HM' band.
In June 2020, the recordings of "Synra Bansho" started at Inui Joy sound 601 studio with engineer Fuyuhiko Inui. Alessandro Del Vecchio (Hardline) mixed and mastered it in September 2020. The Asian release date was Japan was set to Summer 2021, in September 2021 RACHEL MOTHER GOOSE went into the studio again to record the European bonus track "The Earth Bounder".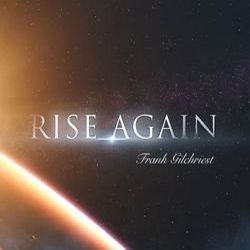 product: Frank Gilchriest - Rise Again (digital single)
release date: 29.10.2021
label: self-released
PR contact: Diese E-Mail-Adresse ist vor Spambots geschützt! Zur Anzeige muss JavaScript eingeschaltet sein!
RIOT V drummer Frank Gilchriest teamed up with some friends including current Riot V vocalist Todd Michael Hall and Symphony X bassist Mike LePond suppored by Nick Lee on guitars to record a very personal song entitled "Rise Again" which was written during the lockdown.
WATCH the lyric video for the track here: https://youtu.be/GsopD71m2uo
Frank Gilchriest says about "Rise Again": "I began writing Rise Again during the pandemic shutdown. I felt a strong desire to compose a song that would honor and pay tribute to the world's heroic battle against Covid 19. The process also helped me cope with the loss of my mother who passed away from the virus in late 2020. My hope is that this song will lift the spirits of anyone who hears it especially for those going through a difficult time."
+++
About the single:
Rise Again - Music and Lyrics composed by Frank Gilchriest
Line Up on this track:
Todd Michael Hall - Vocals
Nick Lee - Guitars
Mike LePond - Bass
Frank Gilchriest - Drums, Percussion, Piano
Recorded at Westfall Recording Studio in Famingdale, NY, USA
The song was engineered, mixed and mastered by Ray Marte.
About Frank Gilchriest
Frank Gilchriest is an American musician, educator, and business owner. Frank has recorded twenty CDs and has performed in concert halls, festivals and stadiums throughout the world.
In 2019 Japanese fans voted Frank the 17th Best Drummer in the world in Burrn Magazine's annual rankings. Currently Frank is a member of Nuclear Blast and Ward Records recording artist, Riot V. The band is scheduled to release a new record in 2022 and resume international touring. Frank is affectionately known by his fans as, the Kraken or, the Baron for his powerful performances. He lives in New Jersey, USA with his wife and three dogs.